At the weekend I travelled to Telford for the April edition of On Stage Local, an event for Demonstrators.  Although these events are business related we get to have so much fun, meet up with long distance demonstrator friends, swap cards, see sneak peeks of upcoming products and even take away gorgeous new products with us.  I had 9 team members attend at Telford this time and I always give them gifts which you will see below.  Inside was a book!
You don't have to be running a full time business as a Demonstrator to join these events, they are for anyone who is an active Demonstrator and next time I would love to take some NEW team members with me.  By joining my team you are walking into a fabulous community of crafters, full of inspiration and excitement.  I have made the best friends sharing my love of Stampin' Up! and I hope to continue making newones too.  There is the potential of earning money and growing a business with Stampin' Up! but there is no pressure whatsoever to do this, some people join simply for the great DISCOUNT and the opportunity of getting new products early!
You can purchase a fully customisable kit for just £99 which includes £130 of product along with some catalogues to get you started.  If you would like to find out more, you can email me at stampinkerry@aol.com or call me for an informal chat on 01452 700954 / 07717068909.  Click on the Join Now button above for further info and a link that will take you to the Starter Kit!
I will leave you with some more pictures of the fun day we spent at Telford and I can't wait for the next event in November!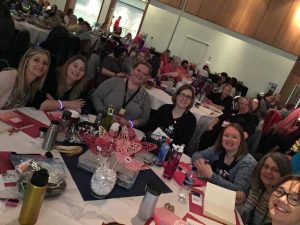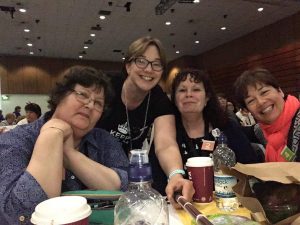 Snoops was also with us….
Check back later for a lovely sneak peak Card I made using one of the free stamp sets I came away with.
In the meantime, don't forget about those retiring items, click on the link in my sidebar or go to my
ONLINE SHOP for the full lowdown!
SaveSaveSaveSave
SaveSave
SaveSave