I recently purchased the "Give it a Whirl" die set as I could see that it would be great to use with a whole host of different stamps.
I honestly didn't notice it in the Annual Catalogue straight away but you can find it on Page 57 and Page 163.
During July I have been focussing on just a couple of stamp sets so that I can share lots of inspiration using them. I've been using a Christmas set Tidings & Trimmings but not using it for Christmas projects and a couple of weeks ago I created some Baby Girl Congratulations cards and thought that I would share some Boy ones using the same stamps/dies but with the Give it a Whirl dies as well.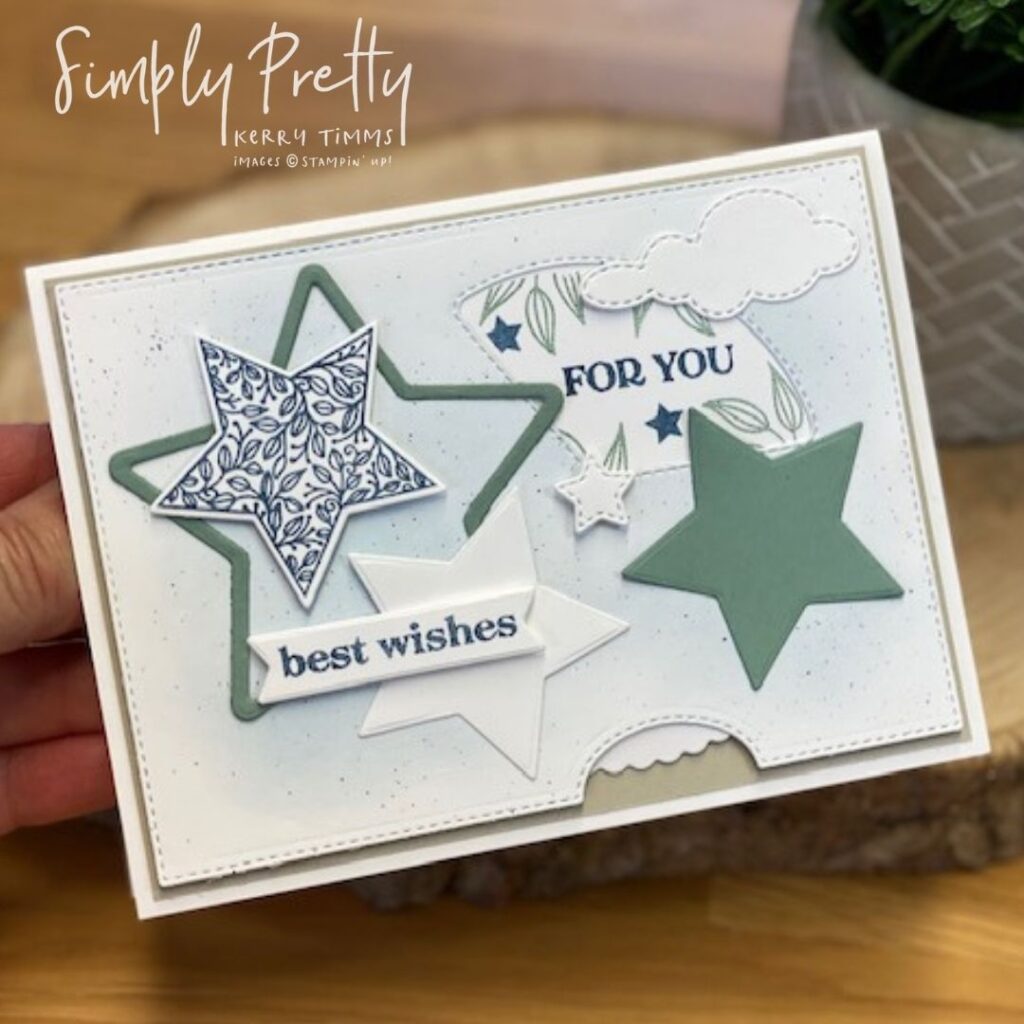 I created two cards during a Facebook Live and shared another that I had made previously. The card above uses the Give it a Whirl Dies for the "mechanism" of the spinning wheel and window panel. I also used the Star dies from the Christmas Trimmings die set to decorate the front. I feel you really need to watch the video to see just how versatile the Give it a Whirl Dies are, you could use a whole variety of stamps with them and I really challenged myself for these cards as I wanted to stick to just one or two stamp sets. The dies are easy to use, hopefully my video will give you a couple of tips if your'e new to them yourself.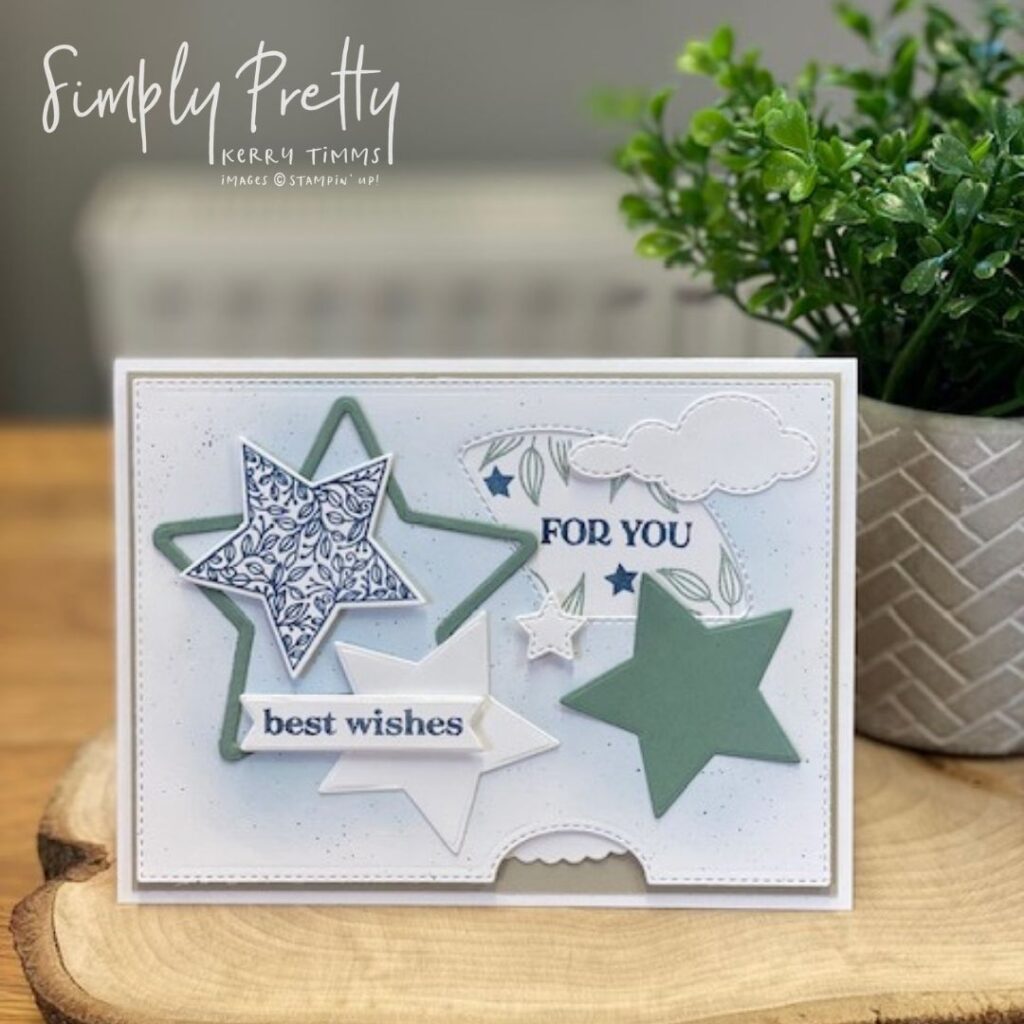 The great thing about the Give it a Whirl die set is that it comes with so many additional dies that you will find so useful for every crafting. Here they are…..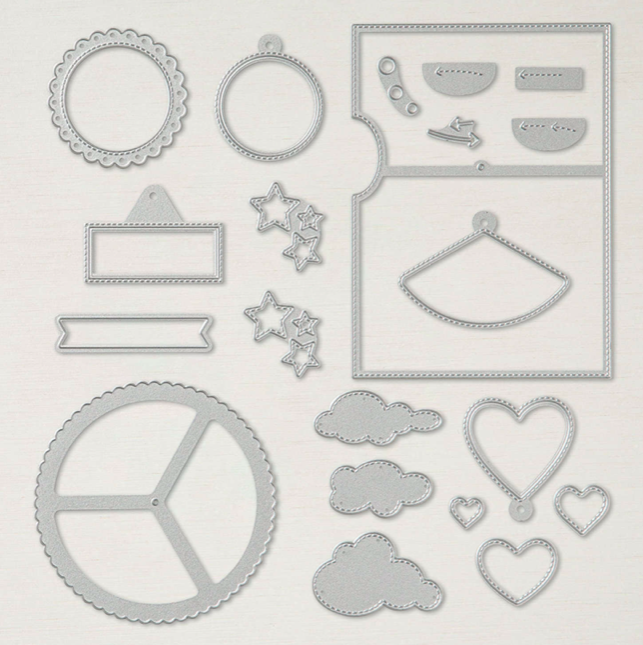 I love the clouds, stars and hearts dies, these can be used on lots of your projects then to add to this, you have the "window" dies and the lovely scallop circle one.
The greetings I've used on these cards is from the Sentimental Rose Kit, as my other stamped images were from the Christmas set Tidings & Trimmings, I wanted to pull in something else. Have you seen the Sentimental Rose Kit yet, if not, head over to my Online Shop and check it out, the contents are amazing value at just £18.00.
Below is a link to my Facebook Live replay over on YouTube, if you enjoy watching please give me a like and if you would subscribe to my Channel it would be much appreciated.
Below is a list of all of the products I've used on my cards, click on an image to be re-directed to my Online Shop.
Product List