Meet another creation I made when I inked up my Thoughtful Blooms stamps……
Another similar card to my previous post, same stamps, same inks, just a slightly different design, and this "same but different" scenario happens to me often, but don't you love it when your'e in the creating zone and you can't walk away from your desk! Yup, you sit and create multiple of the "same but different" design and simply go where the flow takes you!
I've used the new "Peaceful Moments" greetings set, how fabulous is this, I love the style of the fonts and the variety of the greetings included. At just £20 it's such a usable greeting set to own.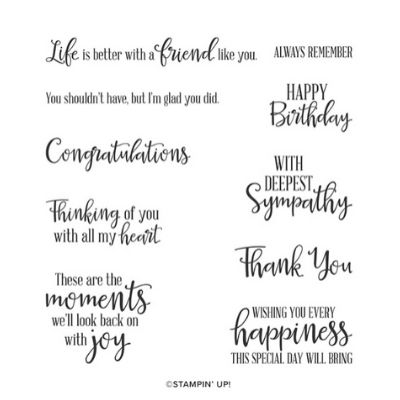 I love that we have a punch available for the flowers. I've hand cut the tiny leaves in the set, I quite enjoy a bit of cutting, are you a fussy cutter too?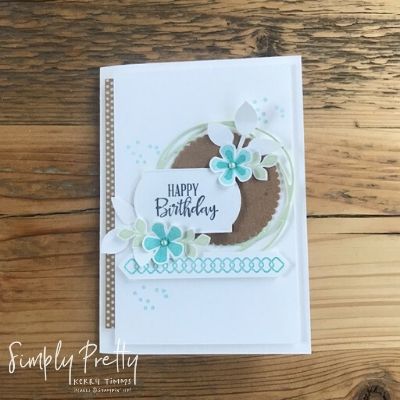 If you're feeling inspired to get creative with these stamps, remember, you can get them for FREE when you place a £45 order.
Also, if you're wish list is longer than your'e arm, now is a great time to join Stampin' Up!, our current Starter Kit is just £99 and includes £130* of product which ships to you for FREE, click HERE to find out more and right now there's extra products includedduring Sale-a-Bration, a fabulous Mini Paper Cutter along with a Designer Series Paper Sampler PLUS any Stamp set of your choice!!! To JOIN NOW click HERE it's quick and easy!