It seems like an age ago that I ran my all day class in June, the travelling we've done over the past month has really made time fly!
It wasn't difficult to pick my colour combination to use for the projects at this class, I wanted something soft and delicate to match the stamp images in the set.
Here you can see how pretty the images are, and look how delicate the dies are too!  You can purchase these items individually or as a bundle when purchased together to save you 10%
I purchased a whole box of these milk bottles some time ago and never got around to using them and after creating sweet jars with them for Vivi's Baby Shower I decided to replicate my idea.  You could fill this with anything you wish to give as a gift, bath salts or simply just some sweets or chocolates, who wouldn't love to receive this.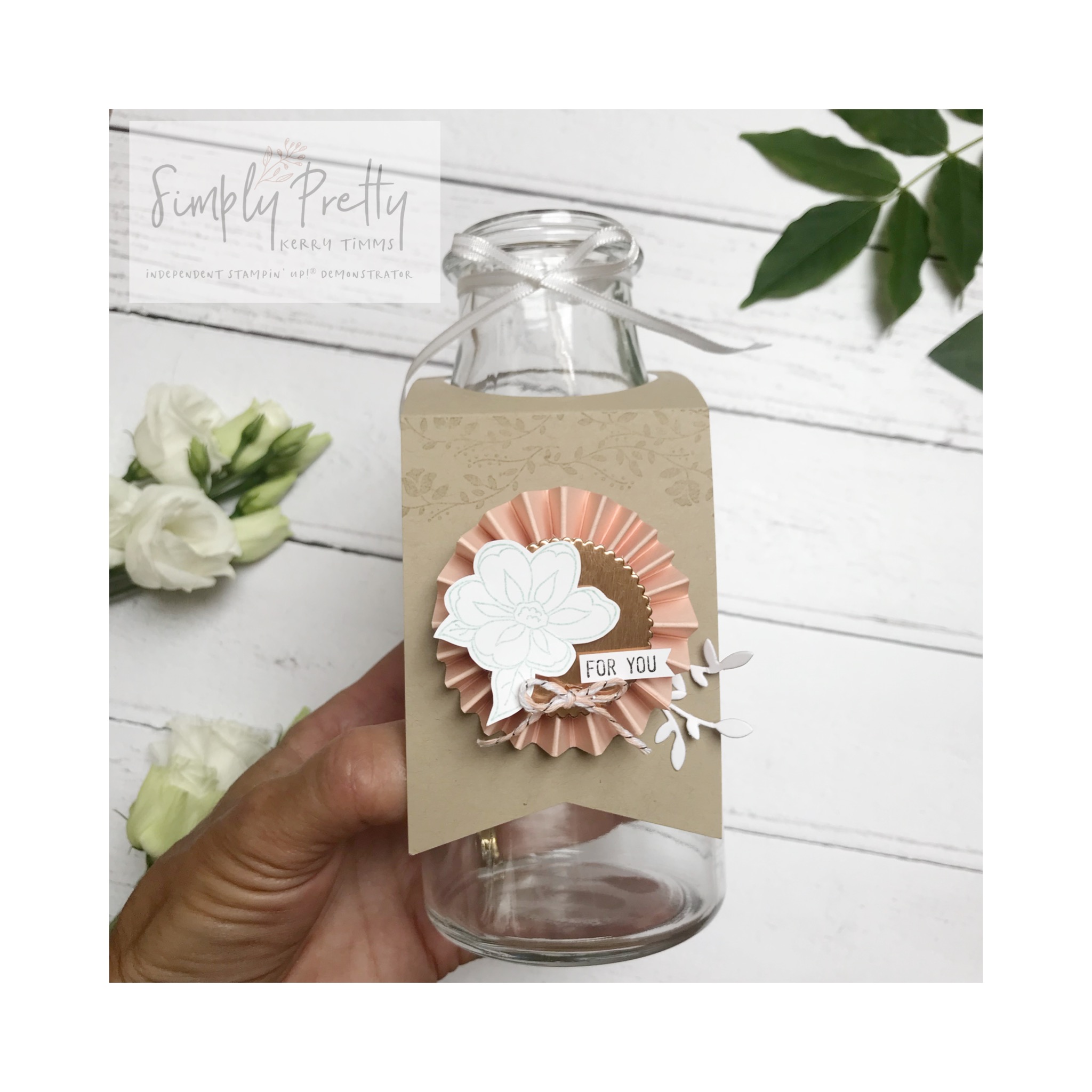 A closer view of the tag, love the rosette, gives it such a feeling of luxe, a photo never tells the true story for me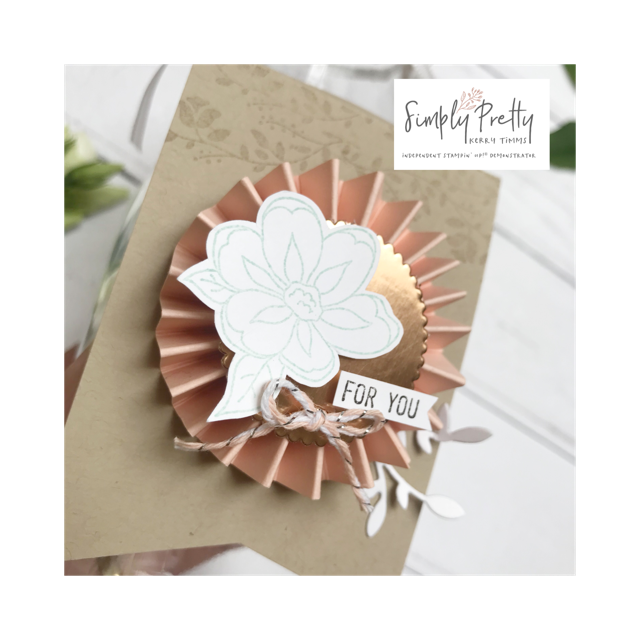 I wanted to create some tags as the dies are specifically designed as tag toppers, in the first photo you will see I used part of the bird die to add a layer to my card.  Now they are a little fussy but not too complicated, a little hand cutting going on but I know that you all love it really, even when your'e eyes roll when I tell you there isn't a die to cut every stamp image we have!
I designed a little box that would house the tags, but it's intention was to be filled with other items once the tags have been used.  How nice to hand this little box to a friend with some brown paper bags that you've stamped on, instant packing for that tricky to wrap present.
I'm going to come back later with the other two projects as one is photo heavy and I don't want to take too much of your time.
I'm going to be offering some of these projects in an upcoming Class in the Mail, I'm hoping to launch
THE SIMPLY PRETTY BOX
soon, I just need more time to get everything together, will keep you updated as it progresses
My ladies all commented on how much they enjoyed their day of crafting, maybe you could join me at my next all day event?
I will leave you with details of the latest promotions and offers and be back with you soon……
During August, spend £45 on any products of your choice to receive a Bonus Days coupon worth £4.50 that you can spend during September on anything you like!

Also during August you can purchase this exclusive set of products, the Blended Seasons Stamps along with the co-ordinating Framelits, on a bundle and saving you 10% when purchased together.  Such a lovey set that's suitable for several seasons, perfect for colouring in with your choice of media but why not add the Watercolour Pencils to your basket and complete the set.  I love the style of fonts used here and some great greetings too.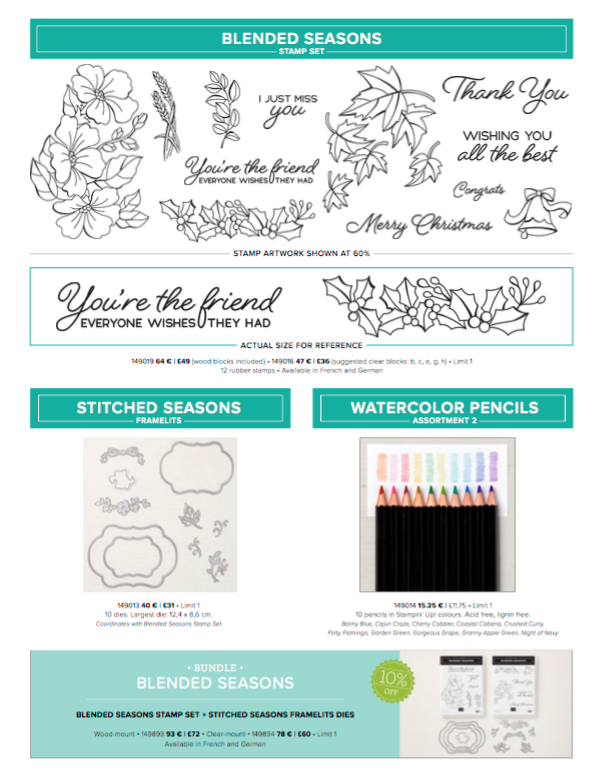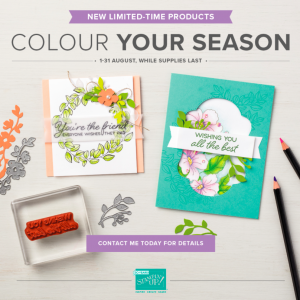 and finally I'm have a Celebration for reaching 1K Followers on my Instagram page, you can find me by following the link on my Homepage, it's not too late to earn a sneak peak gift from the upcoming Autumn/Winter Catalogue.
You can visit my shop via the home page on my Website or simply click on one of the product images below to be directed
Product List