Since returning from the Alaskan Cruise, my feet didn't hit the floor for long before we were back at the Airport, bound for Krakow!
We went over for a friend's Wedding, and what a wedding it was!  Goodness me, they partied all night long, and when I say all night, I mean ALL NIGHT lol!!  We got back to our hotel the following morning at 6am, I'm not really quite sure how I managed to stay awake but I did, and it was a real experience.
We arrived home early hours Tuesday and I was straight back to classes that night.
I promised to share some pictures from the trip so here they are….
We flew into San Fransisco and spent a few days there before flying to Seattle to board the ship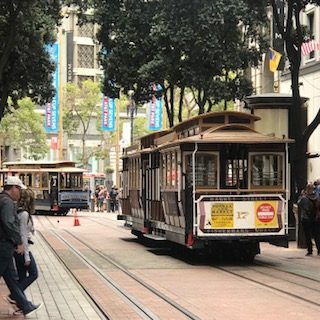 We enjoyed our stay in San Fransisco, apparently it's the second most expensive City in the world!  We explored and walked miles and even got to visit Alcatraz, The Rock, which was on our bucket list.  I love that there's a Starbucks on every block and believe me we must have visited most of them lol!  We stopped by China Town and even came across a Lamy Pen Shop which kept me quiet for a while lol!  We went to Pier 39 to eat, a fabulous place full of boutiques, shop, restaurants and bars.
We arrived at Seattle on the Wednesday, a couple of days ahead of the start of the trip so that we could explore the area.  First on our list was the Space Needle, again we walked everywhere, it's just the best way to see everything.  We queued for almost an hour to go inside the Original Starbucks shop and purchased a coffee and a souvenir.  Pike Place Market was a great place to see, very busy and full of beautiful displays of fruit and veg along with some Fish throwing too, something it's famous for!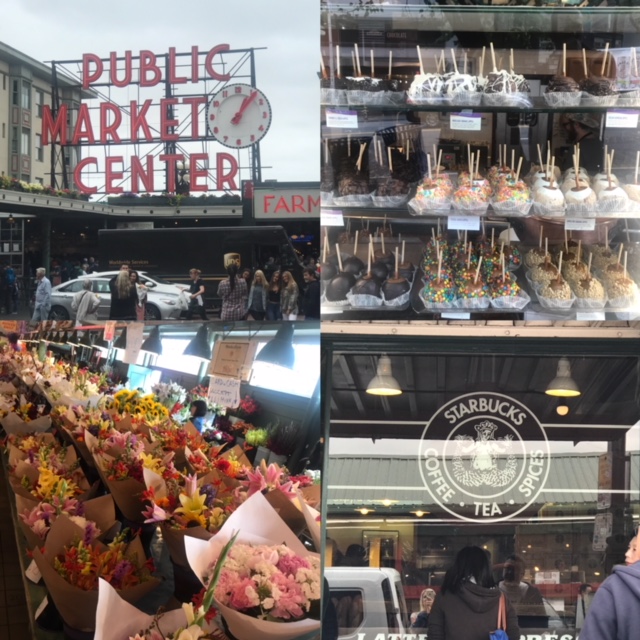 We managed to eat twice at The Cheesecake Factory, we'd even visited one in San Fransisco too!
On Friday we boarded the ship, such an exciting day and the chance to meet up with overseas friends.

We only had one off shore excursion planned but at our first stop Janeau we decided to do the Sea Plane tour that dropped us off at a remote lodge for a Salmon BBQ lunch and the chance of seeing bears!  It was totally amazing, the plane alone was an experience but to see bears in their natural habitat so close up was just awesome.  Our next tour Amanda arranged for us, an ATV tour up the mountains to a Glacier, such a fun day and our guide was just brilliant.  The weather was fabulous, we had anticipated we would need wet weather gear, bobble hats and gloves for this tour but it was really warm.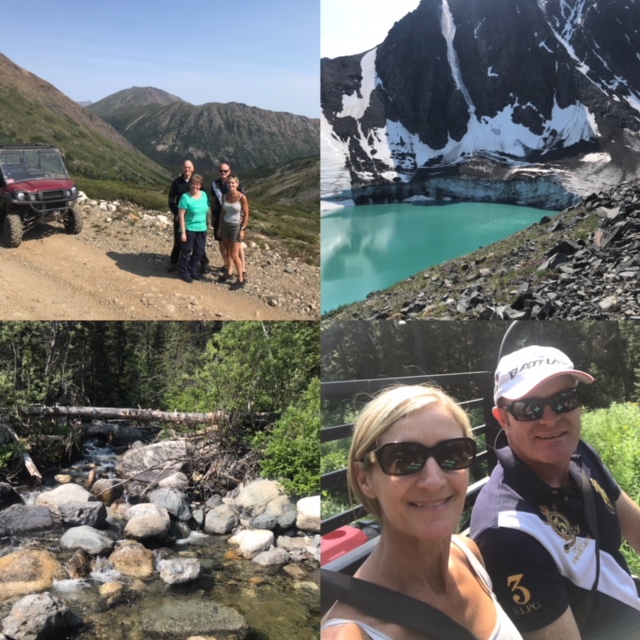 Each night pillow gifts were left, Stampin' Up! really do spoil us, such a lovely variety of logo'd items along with lots of gorgeous new products too!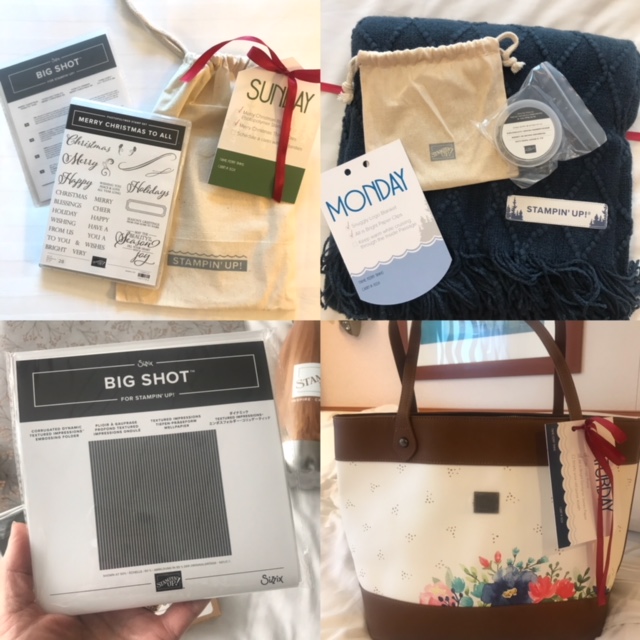 We had such a fabulous time on this trip, I am thankful to my customers and team members who helped me to achieve it.  Being a Demonstrator is a huge part of my life, it has enabled me to meet so many new friends and as well as having fun and earning an income too.
If you would like to find out how you too can join my team and be a Demonstrator, please get in touch for a chat, there is no pressure from anyone to hold classes and parties, it's totally your choice to simply earn a discount on your stamping stash or earn a little extra money to help out with the running of your family.  I will be celebrating my 9th Birthday with Stampin' Up! in October and I have never looked back since joining.
In November I will be attending On Stage, a great event where we get to see sneak peaks of the upcoming catalogues, you too could join me at this event when you join my team.  Registration opens up on 14th and spaces often fill fast so it's not too late to join in the fun!