When I first set eyes on these products at Stampin' Up!'s On Stage event last month, I knew they were going to be a firm favourite of mine.  The stamps are just so beautiful, the images are simple but elegant and the style of font is gorgeous!
The whole Share What You Love product suite is beautiful, the patterned papers are colourful but muted, with a gorgeous pearlescent finish on some of the sheets.  The ribbon, oh the ribbon, a soft velvet that adds a touch of texture to your project.  The Pearl doilies, are you noticing a theme, as Stampin' Up! are celebrating their 30th Year this year, there's a lot of pearl going on!  To add to this we have a new embossing folder, embellishment kit, artisan pearls and an exclusive Stamp Set available only during May.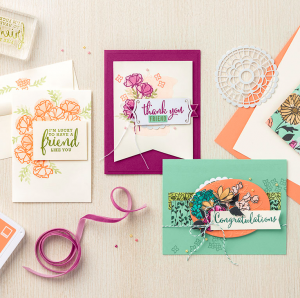 As an early release product suite, Stampin' Up! are offering three bundles, one for those starting out, one for those who want to have a little more and then the Gotta Have it all Bundle!
Each bundle includes FREE product and the bigger the bundle you purchase, the more free gifts you receive.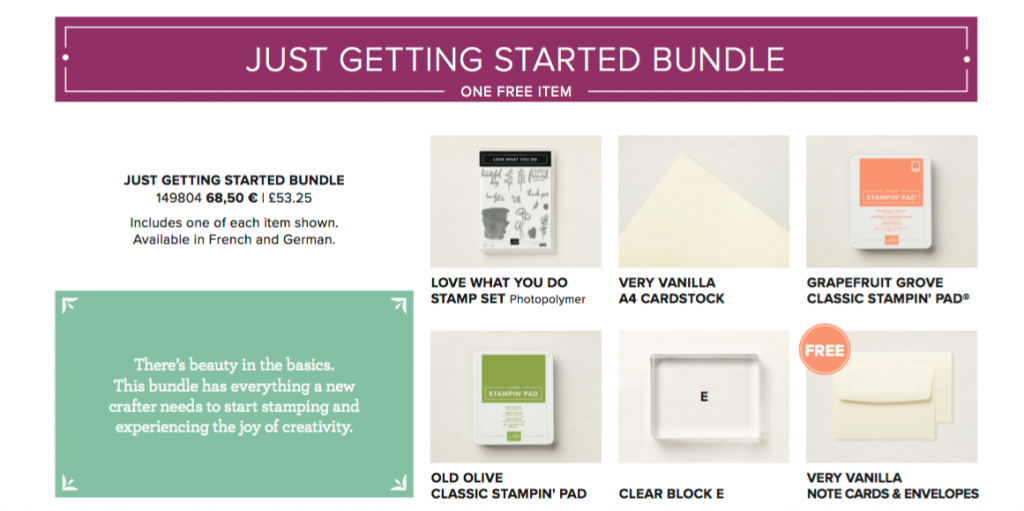 Each bundles includes the new style ink pads and contains one of the new In Colours, Grapefruit Grove.
If you think that you've just Gotta Have It All, why not consider purchasing this through a Starter Kit, it will cost you just £99 and you will then be able to add more items for free up to the value of £130 and this includes FREE shipping to your door.  Joining my team is quick and easy to do, there are no commitments from me to run classes or workshops, it's up to you how you intend to take it further, but getting 20% discount on all of your purchases is a great opportunity in itself, especially if you have a growing wish list of items.
Please get in touch if you would like to find out more, I've never looked back since purchasing my kit 8 years ago, being part of this crafting community if fun and inspiring.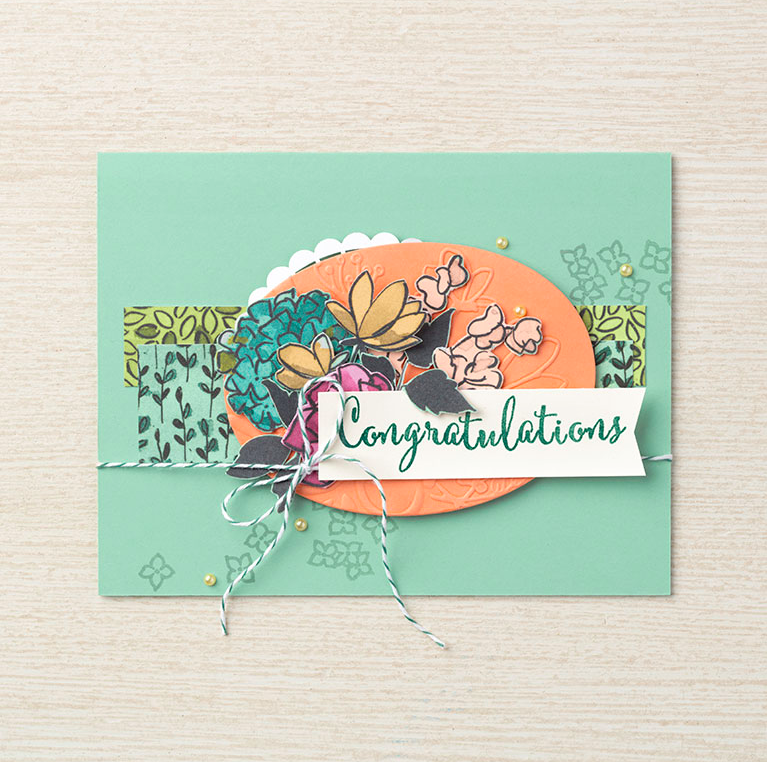 If you pop over to my online shop you will see more images and information
If you are unsure of how to shop online with me, please email me and I will guide you, alternatively I can place your order and have it shipped direct to your door.