Goodness me, the weeks are flying by, these Weekly Deals seem to come around so quickly!
So here's the latest round up of reduced products, my favourite here has to be the Eastern Elegance patterned papers. Gorgeous colours in here including Coastal Cabana, Smoky Slate and Crushed Curry.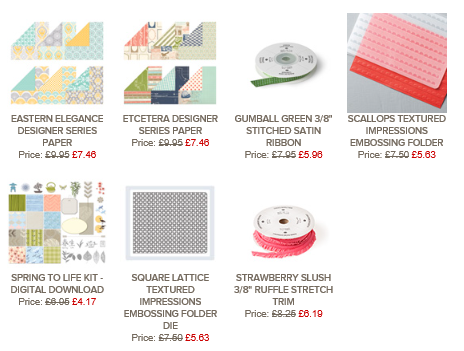 Back tomorrow with lots of exciting things, do stop by and say hello!