I have today purchased myself a new Laptop and hoping to collect it tomorrow afternoon, so fingers crossed I will be back up and running as usual very soon!
As awful as it sounds, I have felt so lost without it, i love my IPad but I only use it for emails and web browsing and have not yet learnt the in's and out's of mobile blogging and think I need some new App's to help me out uploading my pictures!
So I've hijacked Sophie's laptop to share with you another instalment of my trip, a little late, but as the saying goes, better late than never!
The second part of our adventure began at Fort Lauderdale in a Hotel that Stampin' Up! had arranged for us to stay in before we boarded the Ship on Sunday morning.
It was here I got to meet up with the other Demonstrators as the majority of the achievers were in this Hotel. A few of us went out for dinner that evening, here is my Blue Cheese Wedge Salad, it was delicious!
and some of my favourite people, Damon, Nat and Michelle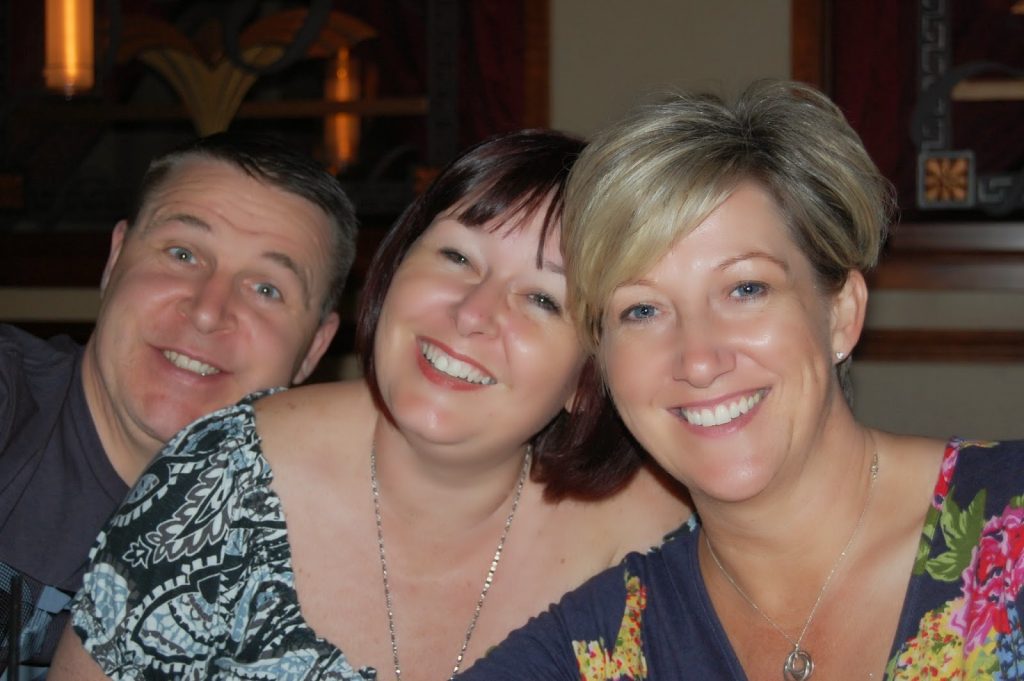 and Rhoda and Alisdair
After a lovely evening catching up with everyone, we went back to our room and sat and chatted with Amanda and Brian then got our heads down ready for the big day!
We woke to beautiful blue skies, a storm had blown in yesterday and it had turned out pretty wet and miserable but today, boarding day, was perfect.
Here we are leaving Fort Lauderdale, looking from the balcony of our cabin.
Our cabin door was decorated with bunting and the hospitality suite was buzzing with excitement! Each day we got to play a game of hoopla and win a prize. I have to say it wasn't an easy game, the hoops really didn't want to hook the bottles but I managed to get one each time!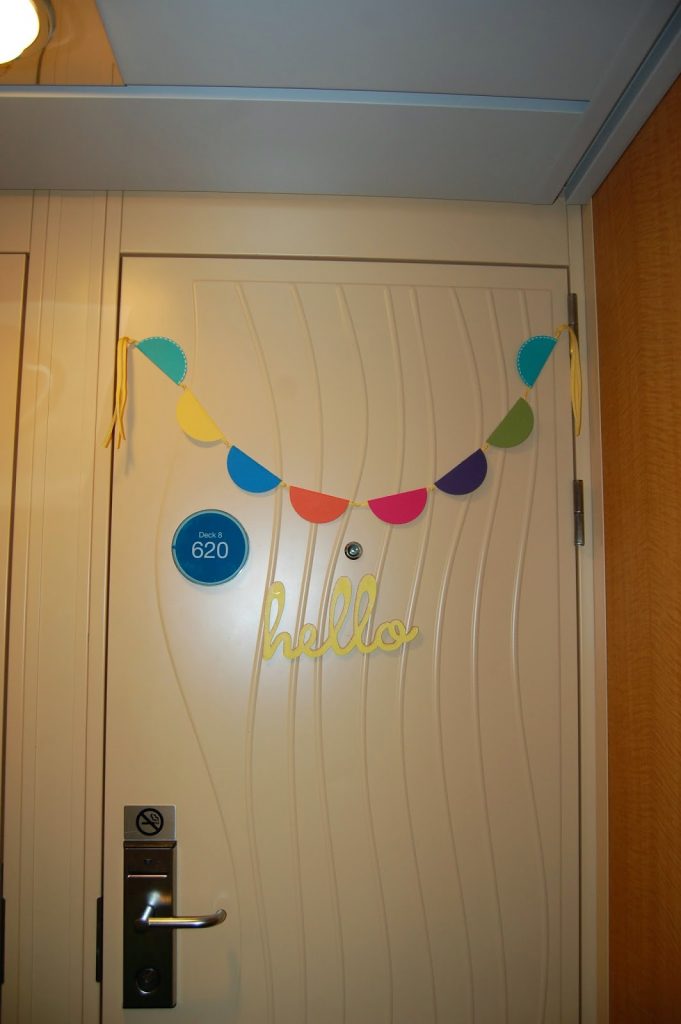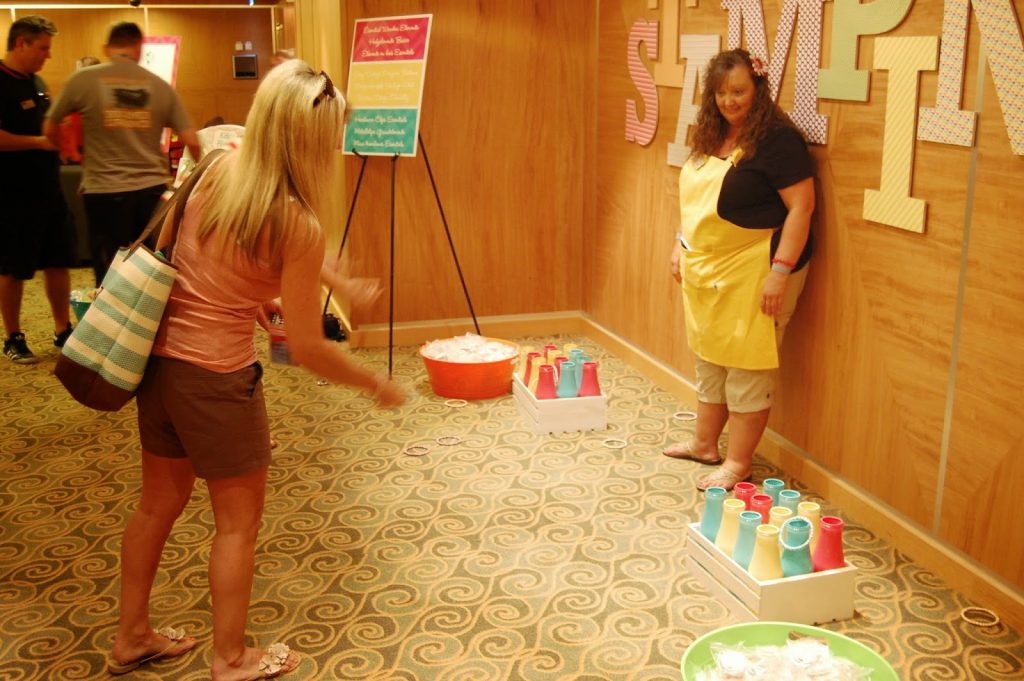 The ship is HUGE and it really doesn't feel like you are on water, it's quite amazing!
Here is my first pillow gift, a pair of sunbed towels – perfect!