Here I used one of the Large Stamp Cases to create a Notecard/Notepaper gift set.
The case has a plastic covering so you can slip in some DSP to pretty it up, here I stamped my initial using the "Morning Post" alphabet stamps and then layered it onto a stamped image from "Chalk Talk" and cut out with the co-ordinating framelits set.
The designer paper here I used is called "Eastern Elegance", the same which was used on the flowers on the mirror on my previous post. I loved the colours in this pack.
Here's the inside containing note cards and some monogram note paper.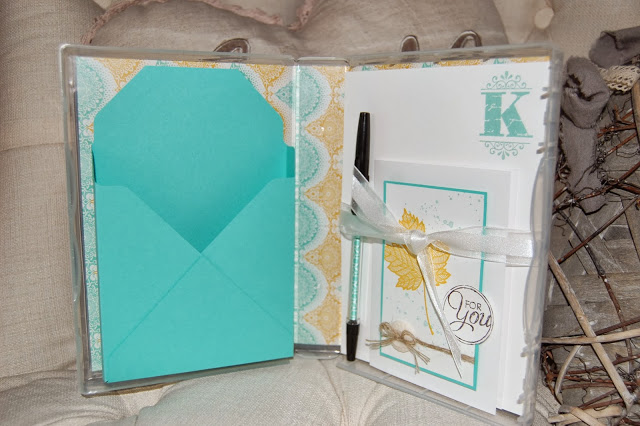 At the class everyone received the "Magnificent Maple" single stamp so we used it on most of the projects.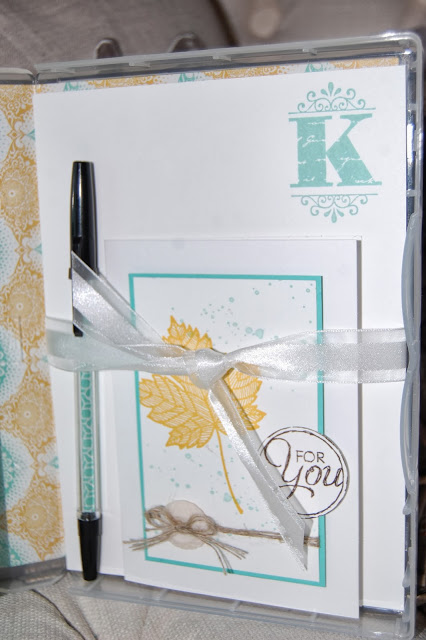 I designed a pocket that would fit the notecard envelopes using the Envelope Punch Board
Hope you like the idea, these stamp cases have so many uses.