So I've been taking a little break from blogging over the last couple of weeks, Christmas as you know is a busy time and sometimes things have to give a little to make room for the more important things in life………
………. family and a new puppy!
But I will be sharing some projects that I created over the last couple of months, I really have tons of pictures to share with you but never the time to get them on here, so let's get back to blogging with a picture of the new love in my life…………
…….meet Alfie!
not the best pictures but it's pretty tricky getting him to sit still and look at the camera without wanting to eat it lol!!
I have to say it's like having a baby all over again and he's the biggest time waster out but hey, I needed a distraction from work and he's definitely that, he's just so darn cute I can't stop cuddling him!!
We've had a lovely Christmas at the Timms household, the tree looked lovely with all the pressies under and the Christmas Lunch was a success, thank goodness and it followed with a buffet in the evening with the whole of Jay's family then a Boxing Day dog walk and more of the family getting together for food! I took several pictures of the group on the dog walk but didn't get one where everyone was looking!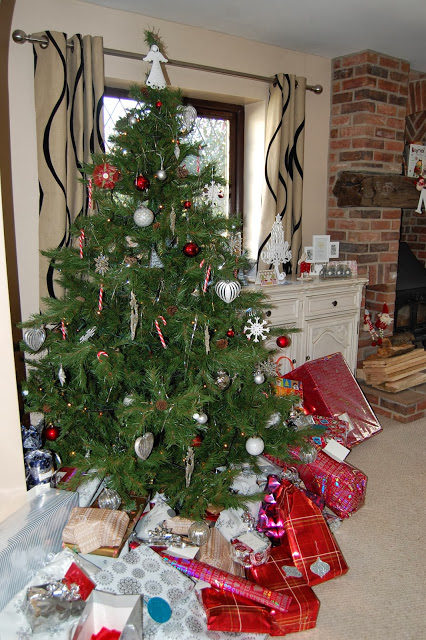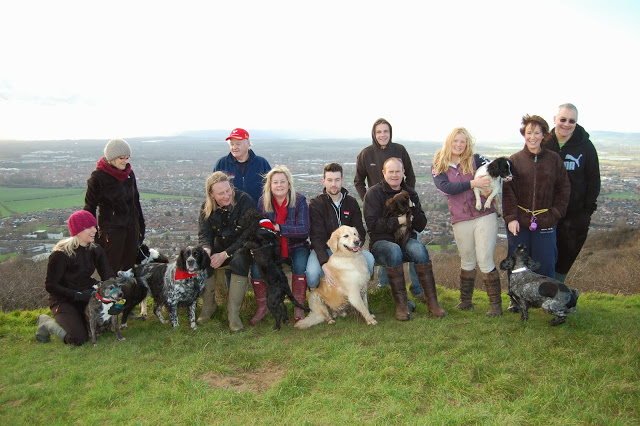 So back to all things Stampin' Up!
At the end of November I ran an all day class called "It's a Gift" which involved creating projects that could be given away as a gift.
Here's one of the items we created, a decorated mirror, you could cover over the mirror part with a photograph if you prefer.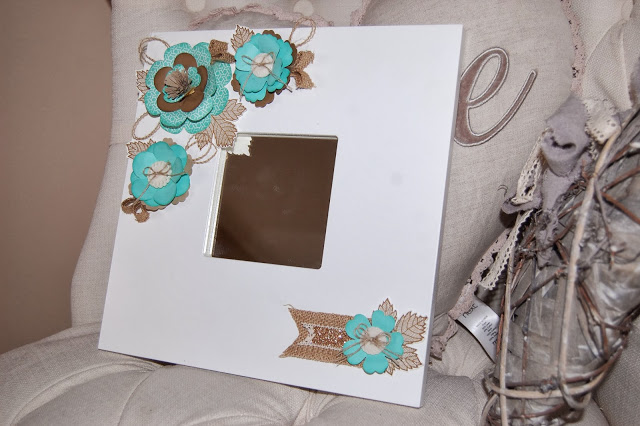 The 3D flowers were created using the Floral Frames Framelits dies along with the Fancy Flower, Blossom and Pansy Punches.
We used burlap to make some leaves and everything was stuck to the mirror using a hot melt glue gun.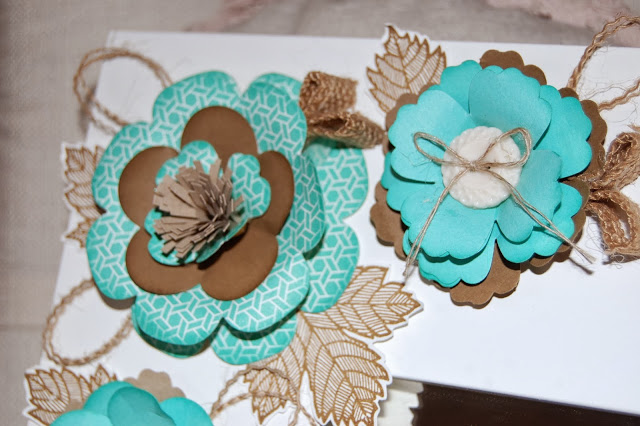 We also decorated a plain pizza box to hold the mirror.