This project uses the AMAZING Envelope Punch Board to create a 3D envelope to encase some simple notecards.
I love the "Notecard and Envelope" sets, they are a great size, smaller than the standard envelopes Stampin' Up! offer.
Whisper White Note Cards & Envelopes
131527
Price: £5.50
This was another class project, everyone received half a pack of the notecards, along with the Magnificent Maple stamp and a tub of the Vintage Designer Buttons. Here we embossed the vintage buttons using "Pewter" embossing powder, the result is amazing!
Very Vintage Designer Buttons
129327
Price: £5.50
The box envelope is created in a flash using the new Envelope Punch Board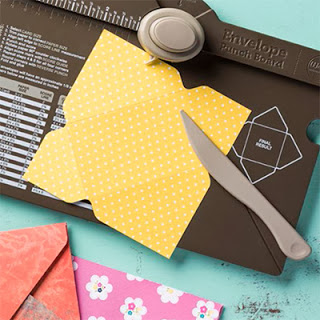 Envelope Punch Board
133774
Price: £17.95
The outer design matched the cards inside and I secured the envelope using Organza ribbon which slides on and off.