Well I'm not quite sure where the months are going to, but it's August and it's time to get our Christmas craft on! The Mini catalogue is a little earlier than in previous years, which means we have a little more time to get organised and ahead of ourselves.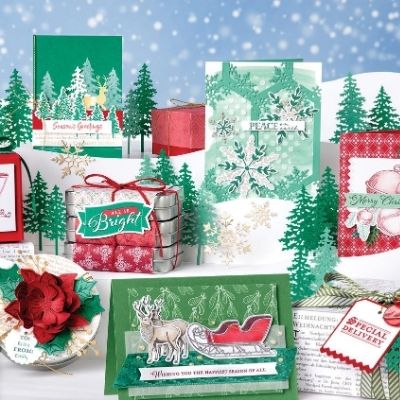 I am loving our selection of new seasonal products, something for everyone I am sure! I have some favourites already and looking forward to creating some fabulous new projects and classes for you all.
I have already been making some Christmas projects and I'm waiting for more new products to arrive ready for my Classes next week.
You can visit my online shop here or go to the Shop Stampin' Up! button at the top to view the whole range of new product.
I will be back very soon with some exciting news about my NEW "Stamp and Chat" classes in the post.