It's been a windy weekend here in Gloucestershire, the leaves have fallen very fast and every time I walk the garden with Alfie I pick up a handful of broken branches, the pile is getting quite large!  I hope you're managing to stay safe in this weather, it's perfect for crafting as it's too miserable to be outside!
Last week I ran a cardmaking class here at the Simply Pretty Studio, we made four cards, two birthday and two Christmas, well it's fast approaching!
Here is the first of the two birthday cards, both used the same stamps from First Frost which I absolutely adore……

How are you liking my colour combo?
Soft Suede
Blackberry Bliss
Tranquil Tide
I think it has a nice autumnal touch and a muted regal feeling?
This is such a pretty set of stamps which has co-ordinating dies, I love how textured the images are.
Did you notice the Designer Paper that I used?
It's a Christmas pack but I love that it has lots of pieces that can be used for everyday occasions.  It is called the "Joyous Noel" and it's a speciality range as it has copper foil accents on one side.  You get 2 each of 6 double sided designs and they are all delicious!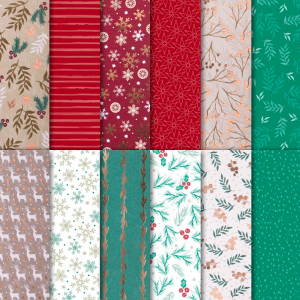 I hope you are feeling inspired to get crafting, if I can be of any help to guide you with products then please do get in touch.  If you're shopping online please make sure you use my Hostess Code for October if your order exceeds £30, I will send you a little gift in the post to say thank you for shopping with me.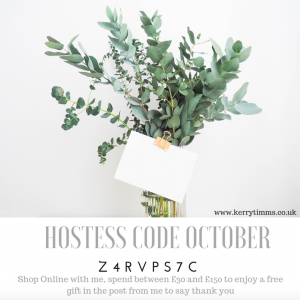 If you would like to receive my monthly Newsletter then please follow the link on my Home Page
Thank you for stopping by
I WILL BE BACK VERY SOON WITH NEWS OF MY
2019 CRAFTING WEEKEND RETREAT
INFORMATION