It's been a little busy of late, I spent a long weekend away in The Netherlands with Jay as he was car racing there, he had three races and finished on the Podium for all of them, needless to say lots of Champagne got sprayed!  With the Stampin' Up! Incentive Trip coming very soon I've started to prepare my swaps, they are still unfinished but I will get back to them very soon, first I have three classes happening before the weekend, so I'm ticking off lists in my Bullet Journal and tackling each day as it comes!
Today's card is using the lovely Varied Vases stamps with co-ordinating punch.  Surely you are in love with this as much as I am!!
I considered using this card as my Incentive Trip swap but changed my mind, typically to one that involved lots of fussy cutting ha ha!
I do love the leaves from the Rooted in Nature Bundle, these are dies from the set which actually emboss rather than cut!  Hmm, we have a few dies like that now and I really like the idea.  I simply laid down the two leaves on Pool Party cardstock and ran them through the Big Shot, then once through the other side I simply cut around the embossed leaf shape, they are so delicate in real life, the detail is amazing!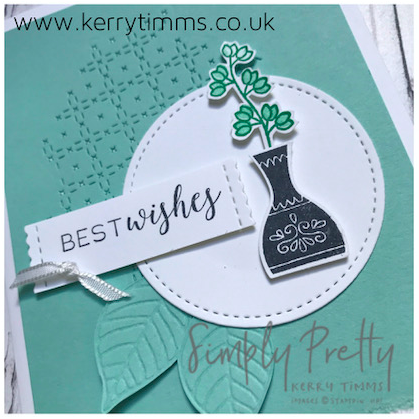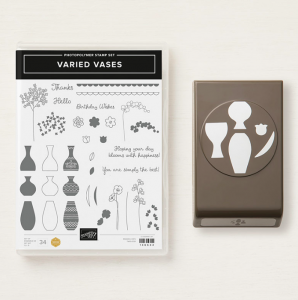 I will add all the items I've used to the supply list below, if there's something you'd like to order, simply click on the product image and you will be directed to my Online Shop.
SaveSave
SaveSave
SaveSave
Product List
SaveSave