Happy Monday everyone, the weekend came and went, it's not been the greatest of weather but the little bit of rain we had early hours yesterday was well appreciated by my garden!   To finish the weekend off the family came to visit for a couple of days, nothing much will be getting done around here except lots of cuddles with my new baby granddaughter!
So it's looking a little brighter here in Gloucestershire, I'm all prepared for my Team Event this evening which leaves the opportunity to take some time out and go and have coffee out with Coles and Vivi while they are here.
I wanted to share another card from last weeks class, my ladies enjoyed creating these projects and with the co-ordinating framelits dies it saves time on handcutting, after all not everyone is a fan of handcutting like me!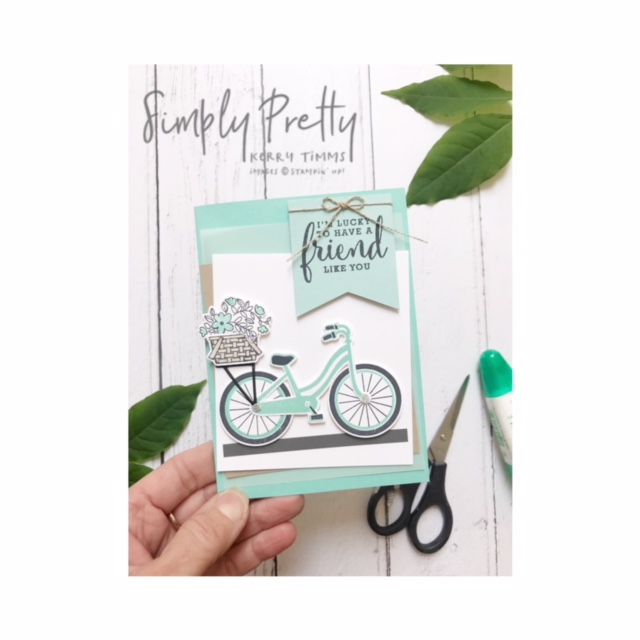 You know how cute I think this set is, and here I've stamped and cut the flowers for the basket but there are other options too.
A photo never shows the true beauty of an object, I'm biased of course on this one, but I get this with other things people share too, it' always looks way better in real life.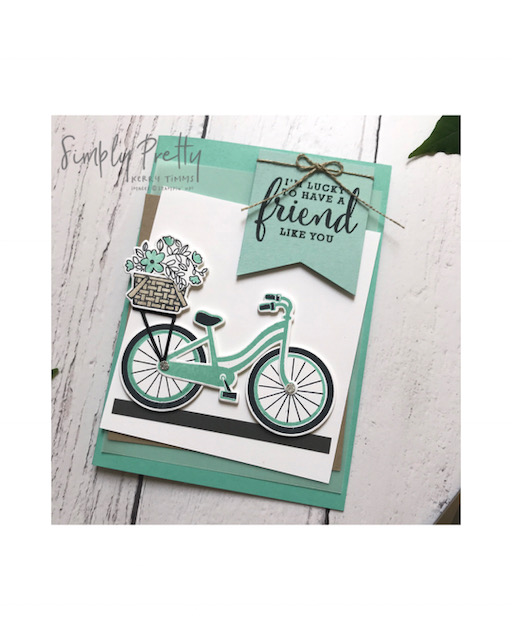 I seem to be in love with Pool Party right now, do you go through phases like that where you can't seem to put something down lol?
If you would like to re-create my project but need a few extra supplies to enable it, why not place an order via my online shop, it's quick and easy to register with me and your order gets delivered direct to your door for £4.95
You can shop online here or simply click one of the products below to be directed to my shop
Or why not book a space at one of my upcoming classes, I will be repeating this one again very soon so look out for my latest schedule of events either here or via emails.  If you would like to receive my Newsletters please send a request via my Home Page.
I have a couple of spaces left at this event
Botanical Bliss Class
 at The Simply Pretty Studio
Saturday 30th June
10am – 3pm
£25 TO INCLUDE ALL THE MATERIALS TO MAKE A
VARIETY OF CARDMAKING AND PAPERCRAFT PROJECTS
SaveSave
SaveSave
SaveSave