So I've been struggling a little bit around here recently as we have changed Internet provider and trying to get anything to load has been proving very frustrating and almost impossible! Phone signal here isn't the best and with virtually non-existent Wifi it's been a game of patience trying to get onto the internet.
Today we have switched back to our original BT Internet and things seem to be working, but not sure for how long so thought I'd better get on and post something before I head off out to my classes!!
At the weekend we went away with some family and the dogs to stay in Log Cabins in the Forest of Dean. We walked miles and miles and had lots of fun, relaxed in the hot tub, ate lots of food and washed it down with a couple of glasses of wine! The weather was really great and by the end of the weekend we were all exhausted but had the most amazing time!
Here's a couple of pictures….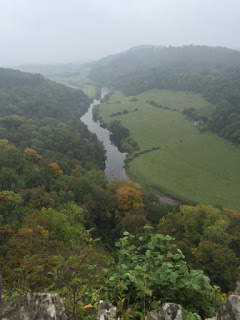 Back later with some more card projects for you