OK, so where did November go!!!!! Yikes, December is here already, but I have to say I am really excited about Christmas coming, I already have an addiction to "bauble" purchases, well it means the "napkin" and "tea towel" addictions are behind me, but what next you ask….. of course, my Stampin' Up! addiction is always there and what better way than with a new Promotion..
Gorgeous stamps, printed gift bags and pre-printed cards with gorgeous coloured envelopes.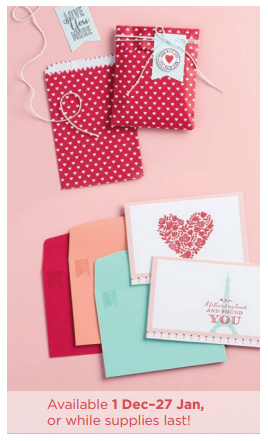 I was lucky enough to touch and feel these products at the European Convention in Manchester but I am eagerly awaiting delivery of my own set to get creative with.
So we have 3 gorgeous stamp sets, one of them being a single stamp which I know is going to be a firm favourite with you all. Now you really have to see these stamps for more than what they first appear, don't just think valentines, think Wedding, Anniversaries and Birthdays too.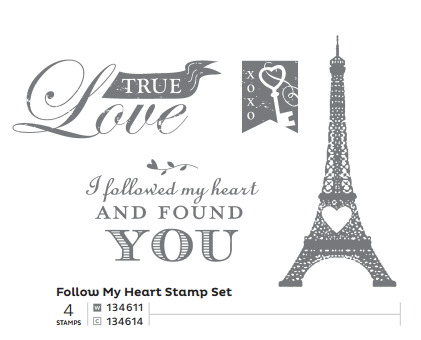 These gorgeous products won't be around for ever, you can get your's now and right through to 27th January 2014. Why not book a party and get to earn some items for FREE!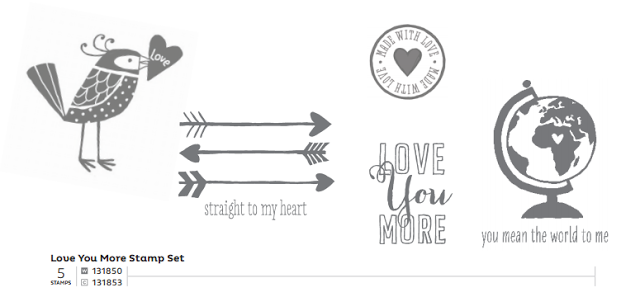 So remember, you can purchase these products via my online shop and have them delivered direct to your door for just £4.95.
If you are local I can take telephone orders and you can collect your goodies from me or at a class.
I am also offering my usual GIFT VOUCHER and WISH LIST service this year, just get in touch and I will get everything arranged for you.
I still have a couple of spaces left at my
ENVELOPE PUNCH BOARD CLASS
ON
SATURDAY 14TH DECEMBER 2014
9.00AM – 1.00PM
WHITMINSTER VILLAGE HALL
£25 TO INCLUDE £20 OF PRODUCT
PLEASE GET IN TOUCH BY THURSDAY 5TH DECEMBER TO SECURE YOUR SPACE