I recently ran a class which included the Christmas Banner Simply Created Kit and I wanted to show how versatile it was rather than what it was intended for. At last months Quarterly training with Amanda we also used the kit and it was very inspiring!
Firstly I haven't used much of the kit on this card but as the new Thinlits Card dies had just been released I needed to share it with everyone!
The only pieces I used from the kit was the strip of patterned paper to the bottom right which is pre-scored and designed to use to make a rosette and also the White Taffeta ribbon.
So here is the card closed, with the weather being so grim it has been difficult trying to get a good picture.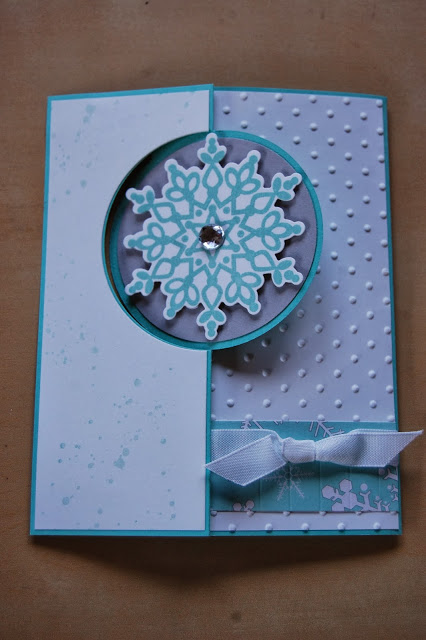 By placing the cardstock in the die the non-conventional way we get an "extended" version of the card by having the extra panel to the right.
We did a little stamping on the front white panel using "Gorgeous Grunge" then the snowflake is from the "Festive Flurry" set which has matching Framelits Dies to cut the images out.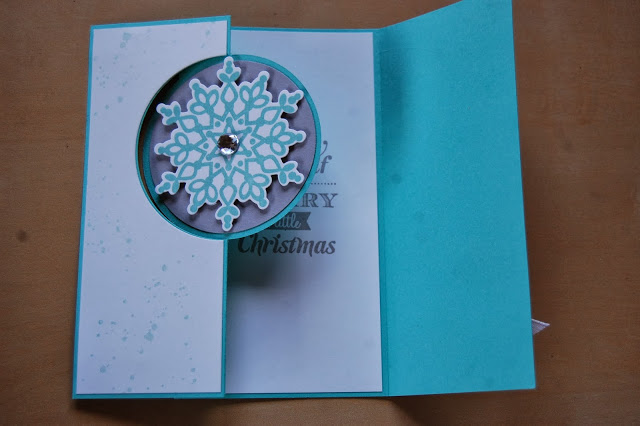 Then, as you open it out, the circle "flips" around which is just so clever, I love the idea and so easy to achieve.
It is easy to create the panels with the semi circles cut out and if requested I will post some pictures of how this is done.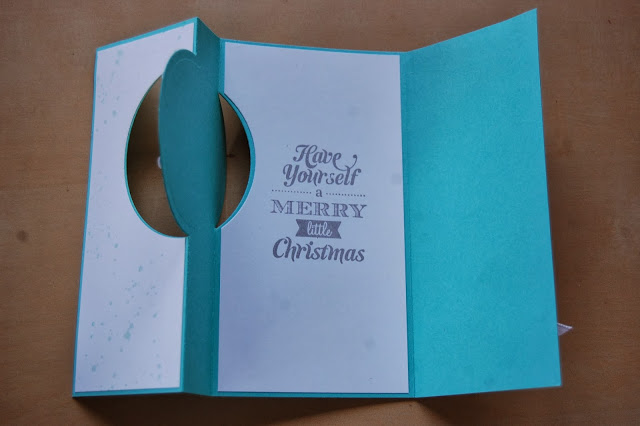 At first the card looks complicated, but it really can be whipped up in a flash with the help of the Thinlits Card die.