Our second day was jam packed, I have pictures that I can't share with you yet but we had lots more Main Stage Demonstrations and Presentations which were amazing then I had an organised swap to attend. I was able to ship back a box of goodies and my swaps are in their so they didn't get damaged on my travels so hopefully they will arrive soon!
Later on in the day we met up with lots of lovely US Demonstrators, this was arranged by Monica and it was brilliant. Everyone was so welcoming and it was nice of them to give up their time to meet with us.
Rhoda with Dawn Olchefske
Myself with Mary Fish, one amazing lady who has made outstanding achievements with her demonstratorship, so inspiring
Michelle with Tami White
Rhoda, Tami, Amanda and myself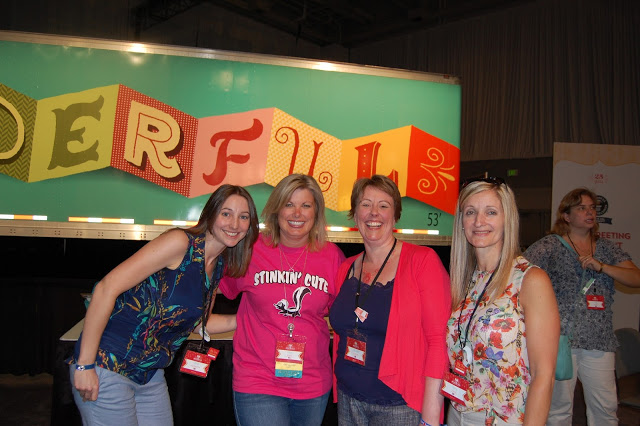 Myself and Tami who gave up so much of her time to chat with us, thank you Tami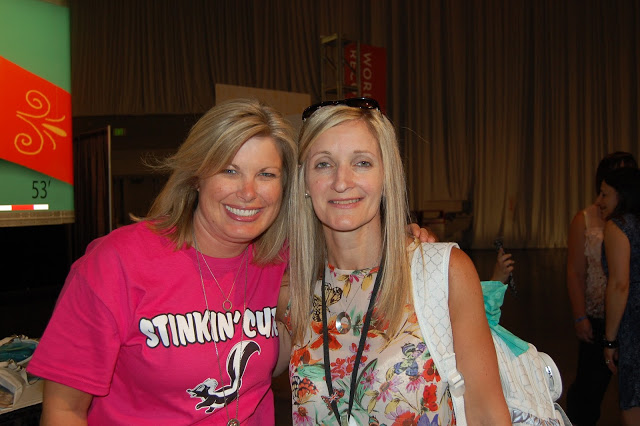 In the evening there was the Awards Night and we recognised so many talented demonstrators, it was a lovely evening followed by fun and the most gorgeous cupcakes…..
A live band…..
Table ladies…..
And so many more fun things to do including games to win prizes and this great photo shoot!
By the end of the day we were pooped and didn't manage to stay up that late. What an amazing day we had.