Collect a paper stash for every
creative mood and project.
Feeling cool and eclectic? Check.
Need something BOLD that'll POP?
We've got you covered.
During our limited-time offer buy
three of your favourite packs of
Designer Series Paper and then
choose one for free—so your paper
stash will be ready for any mood
that hits.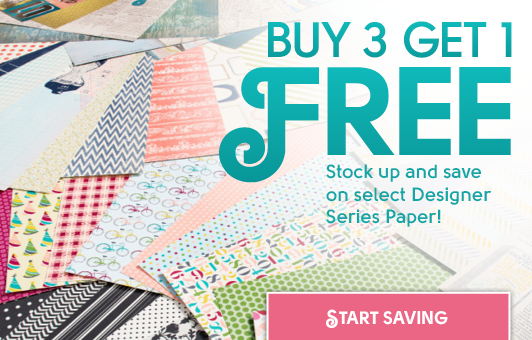 See your options on pages 151, 153,
and 154 of our annual catalogue!
Available 1st to 31st August only
* Designer Series Paper Stacks and Specialty Designer Series Papers not included