Woo Hoo, the Summer Mini is here.
Bursting with soooo many gorgeous new products that I just can't wait to share with you.
Click on the picture to the left to view the online version of the catalogue.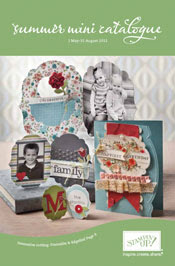 Introducing the new "Simply Scored" Board, a totally amazing tool that I am so in love with already, score tracks at every 1/8″ taking card up to 12×12″ with a Metric Plate that can be purchased separately which slides in securely over the scoring tool. Also we have a Diagonal Plate, released only today to us Demonstrators so I can't wait to receive that.
So many things to share with you over the next few days, but here is a little sample of some of one of the stamp sets and accessories and some great new Big Shot products too: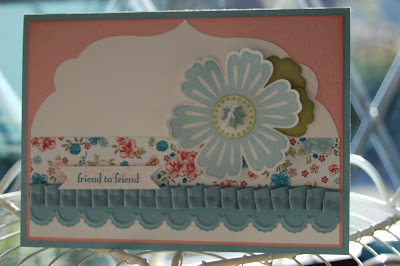 Have to dash off to a class but will be back very soon with more information and pictures to share.