If you follow my facebook page, you will have already seen this card! If you'd like to find me on Facebook you can click on the FB Icon to the right side of my blog or click
here
to take a look!
When I have a stamp set out on my desk I quite often sit and create multiple cards/projects with it. For me it shows it's versatility but also when I've got everything out, why not make use of it!
I am sure, just like me, you love this set
"Awesomely Artistic"
For me I just love how I can use nearly ALL the stamps in the set on one card!!!
So here's my creation……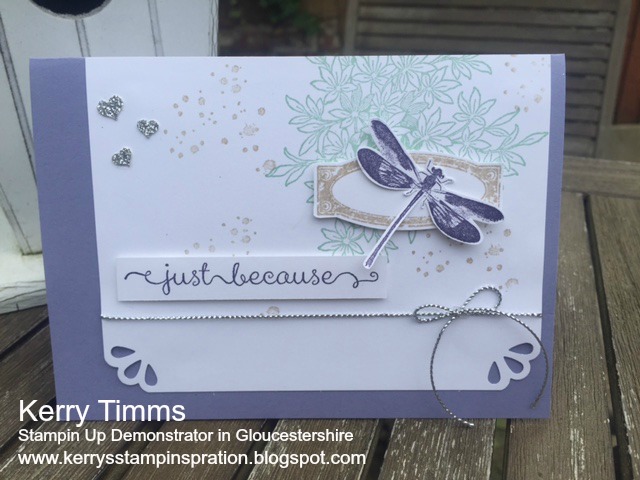 My colour combo is Wisteria Wonder, Elegant Eggplant, Mint Macaron and Crumb Cake.
Can you see the beautiful decorative corners, I have used the new
Curvy Corner Punch to create this, it has three punch styles, click on the picture of the punch below to visit my ONLINE SHOP for more details.
If you are placing an order with me this month,
use the latest code GXK2T7MY
and if your order is over £25 I will send you a little gift in the post to say thank you for shopping with me.
Don't forget the latest Weekly Deals
I'm off to a class shortly so will have some more projects to share!!

Product List