So I'm finally getting around to sharing some pictures of the recent Incentive Trip to Madeira with Stampin' Up!.
We flew into Funchal, Madeira on Monday evening, a little ahead of the Incentive Trip that commenced on Wednesday.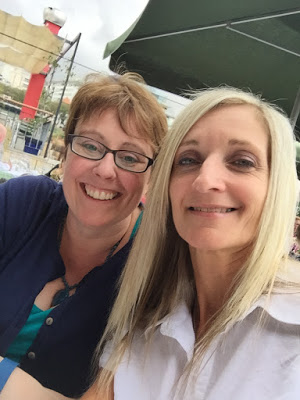 We found an amazing Restaurant where we sat outside on a high terrace, little did we know that we would eat here 4 times during our stay!!!
Our first day in Madeira was spent relaxing and catching up after travelling, but the following day we went on a Landrover Tour where we got to spend the whole day seeing the Island and it's beauties.
This was a trip I would highly recommend, our guide Geoff was just so informative and took us to see the most amazing sights.
We stopped for lunch at a beautiful place, the view was stunning and the food, well, it was just amazing, along with the wine too!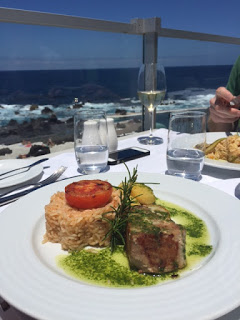 Such a great value, action packed day, a great start to our adventures in Madeira!
On Wednesday we had our welcome dinner with Stampin' Up!
It was so lovely to see everyone, lots of people had arrived today! We all gathered on the main Terrace and had a group photograph before sitting down for dinner.
We had a lovely meal, buffet food and lots of very tempting desserts.
The sun stayed out until quite late and it was very warm.
We had a very special guest on our table,
Mr Frank Manou himself!!!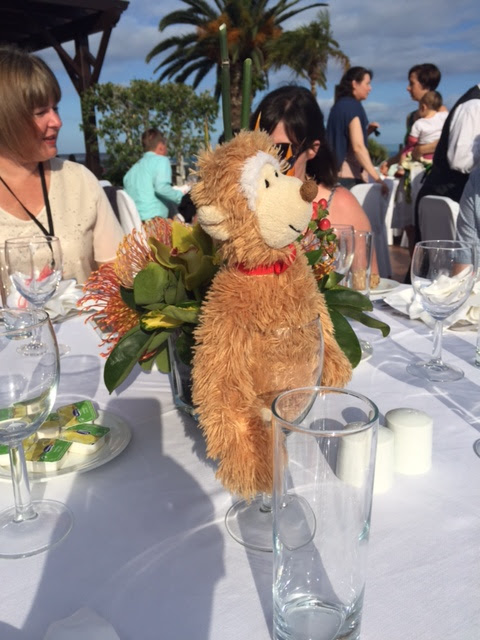 After dinner lots of us gathered in the hotel for a drink and catch up, we re-arranged the whole bar area so we could all sit together but it was so great being together again and finally have chance to talk properly. The guys all get on well and they sat and chatted as much as us girls!
We talked until quite late then decided to head off for some serious sleep after a long day.