I really do love the new In Colour "Blackberry Bliss" which I have teamed here with Smoky Slate and Whisper White.
The gorgeous hearts are from a set called "Groovy Love"
We also have a punch that matches this set called the "Sweetheart" Punch and at just £14.25 it's a great addition to your collection of punches, useful for may different occasions.
The "Happy Birthday" greeting is from the set called "Something to Say" and here I used the Banner Punch to notch out the flag ends.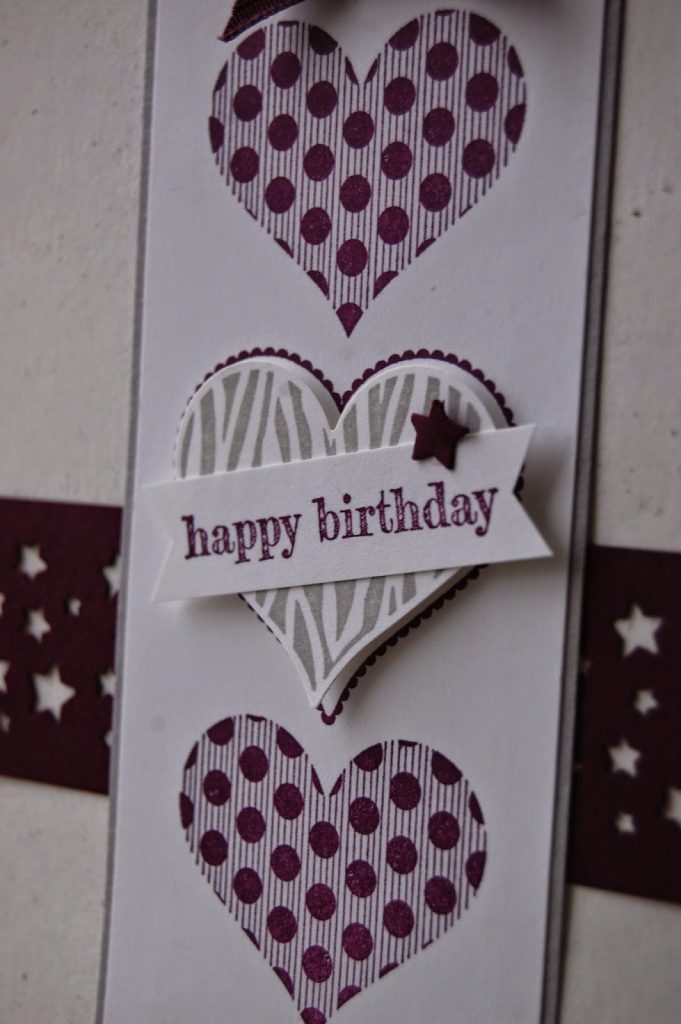 I've also used the new "Confetti Stars" Punch, love the "confetti" it leaves behind!
To finish I used some co-ordinating Blackberry Bliss ribbon at the top of my card. I just love how everything works together, it's great to have so many co-ordinating products.