Are you loving the new Autumn/Winter Catalogue?
I certainly am and I'm enjoying being creative with some lovely seasonal products.
Today I have a card that I designed and was inspired by the actual Catalogue itself. Inside I found an image of a tag that had been designed similar to the circle on my card so I just adapted it to work for my project.
I love the new "Festival of Trees" stamp set, it's a new Photopolymer set and it has a matching Christmas Tree Punch which is great.
Do you like the new Embossed Frame, it's called the "Filigree Frame".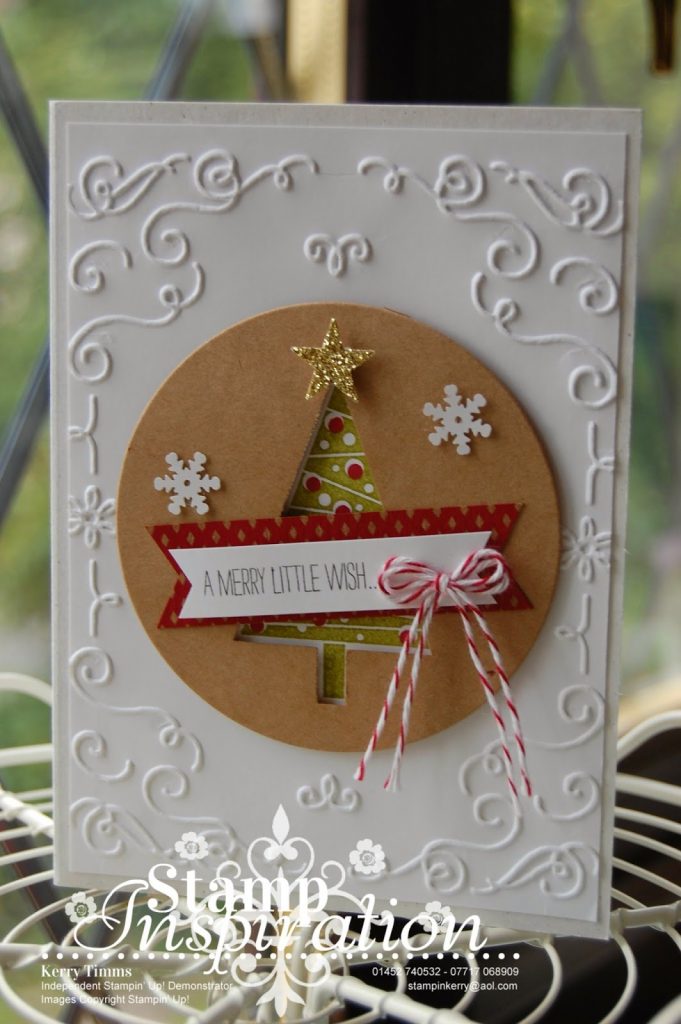 To create this look I firstly cut a circle from the new Kraft cardstock, which I have to tell you is lovely in real life, a great colour and a brilliant weight too. I used the Circles Framelits for the circle, then I took a post it note, punched out a Christmas Tree near the sticky edge, placed the cut out post it note tree in the centre of my circle of Kraft cardstock, then finally took my Tree punch and lined it up with the post it note so that I wasn't going in "blind" and that my tree would be punched centrally in the circle. I am sure you do this all the time, post it notes are so handy for this technique.
The Festival of Trees set comprises of 5 different trees and you can also do a little "2 Step Stampin'" with it too!
The Snowflakes are from the new Frosted Sequins pack, it also contains lovely Silver Sequins too and there's so many in the pack they will spread across many of your projects.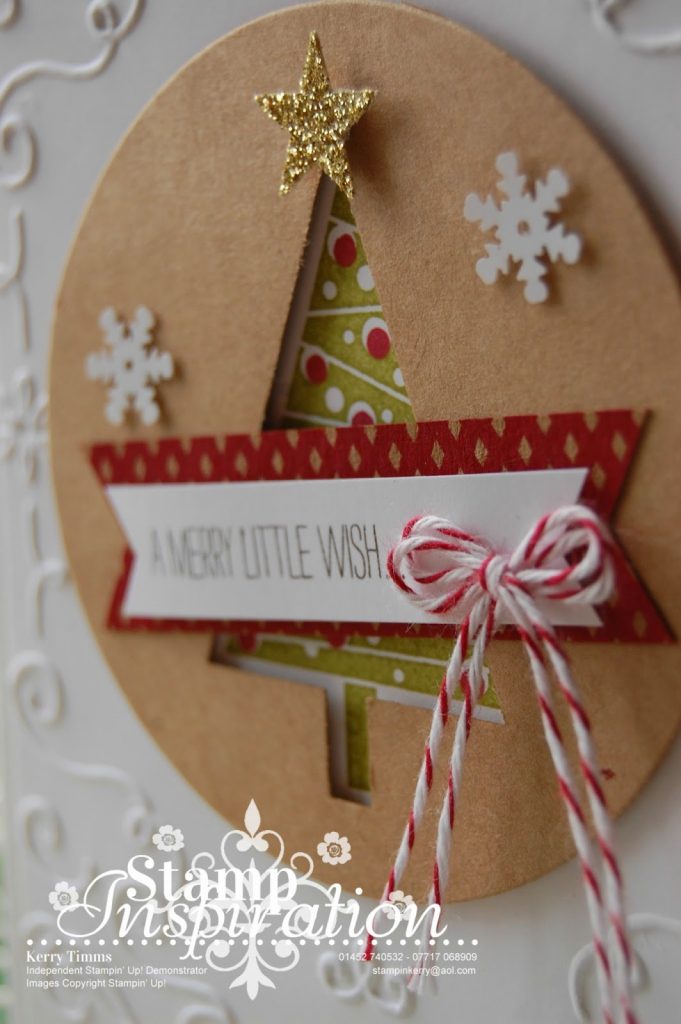 My favourite "red" for my Christmas creations is "Cherry Cobbler", what's yours?
I have to dash now, off to a class.
Maybe you'd like to see some of the new Christmas products, why not book a party in your home and get to see them in action!
If you'd like to find out more about becoming a Demonstrator and earning a permanent discount on your products then just get in touch for an informal chat.