I am really loving the new Blendabilities Pens, here I've used the "Rich Razzleberry" set. Each set comes with 3 pens costing £10.95, a set of 3 shades that work together to blend and create a gorgeous look.
I've used the new "Blended Bloom" single stamp, a perfect one for colouring.
The technique looks difficult but it really isn't, this effect is simply created by starting with a dark colour then working with the lighter ones next.
The card is from a class I ran where we created 3 cards to practice the colouring technique. It's very therapeutic and quite addictive and the results are amazing.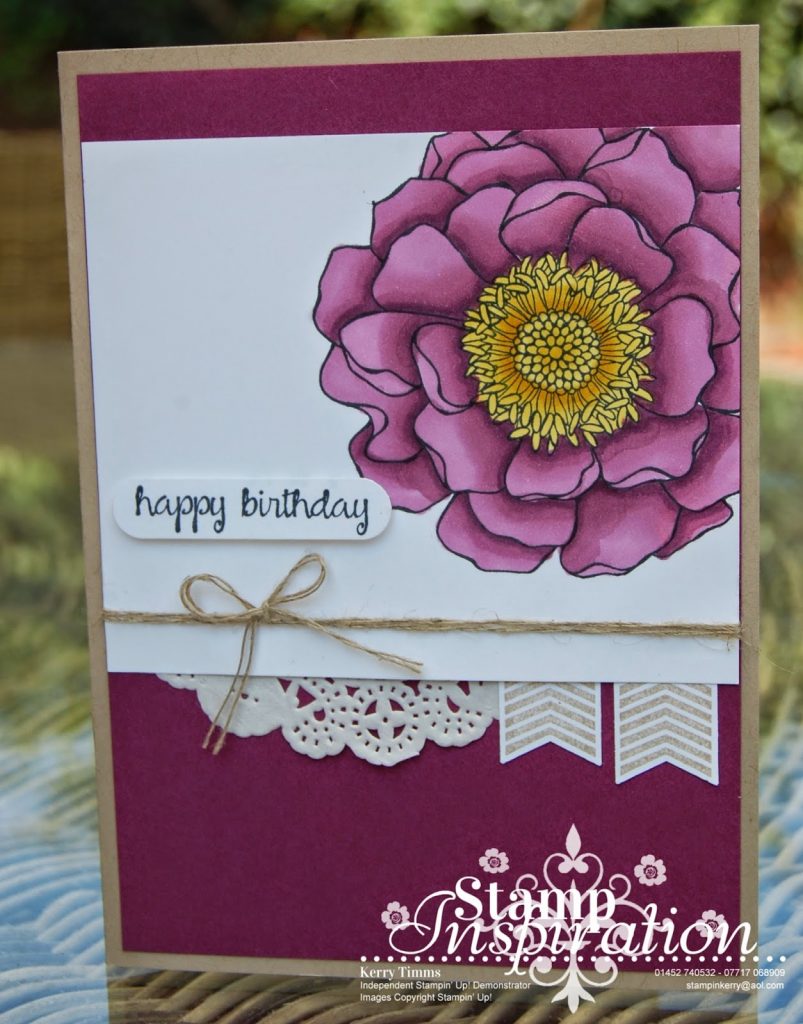 If you'd like to learn more about how to use these pens, why not join my
Blendabilities share
and earn yourself a free £25 spend during a 6 month club membership. Learn tips and techniques and there will also be a class that you can attend too!
Call or email me for more information on the share and I will fill you in on the details.