I have a pocket card for you today, the inner piece pulls out from the top to reveal the birthday greeting inside. Sadly I forgot to take a picture of the stamping inside!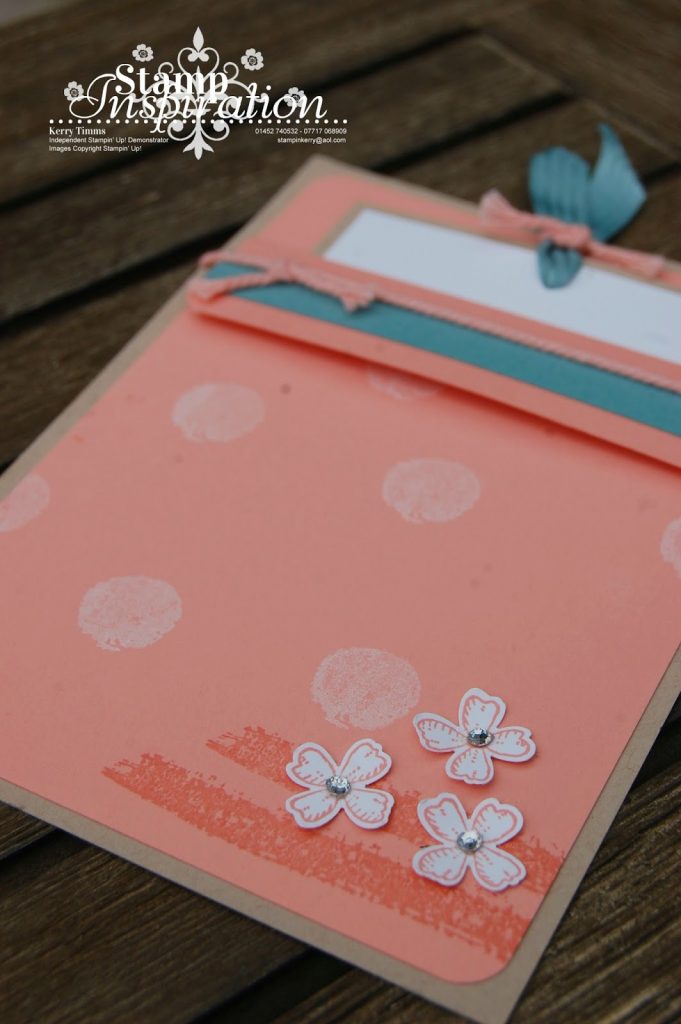 I have used a new In Colour
Lost Lagoon
then
Crisp Cantaloupe
and my all time fave
Crumb Cake
I've used the new Stitched Satin Ribbon here in Lost Lagoon, it is so beautiful in real life and ties lovely bows. Securing it in place is some of the new Thick Bakers Twine in Crisp Cantaloupe.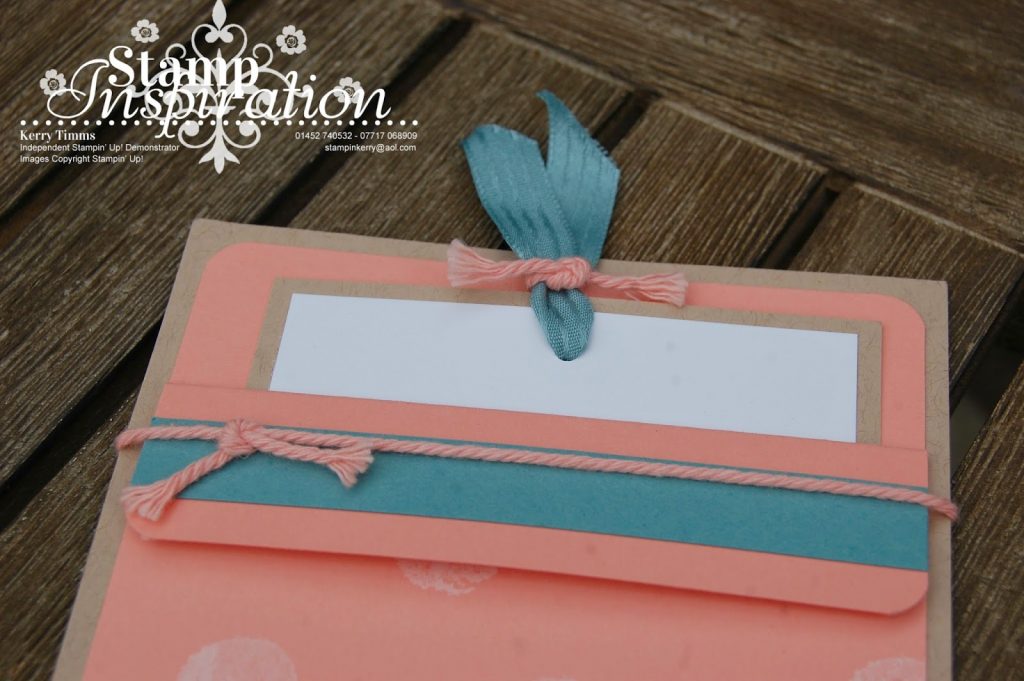 I used Craft White Ink to create the spots, this is a stamp from the "Work of Art" set and the two brush strokes are from the same set.
The little flowers are from a set called "Something to Say" and they have a cute co-ordinating punch that comes as a set of three, a Heart, Star and Flower.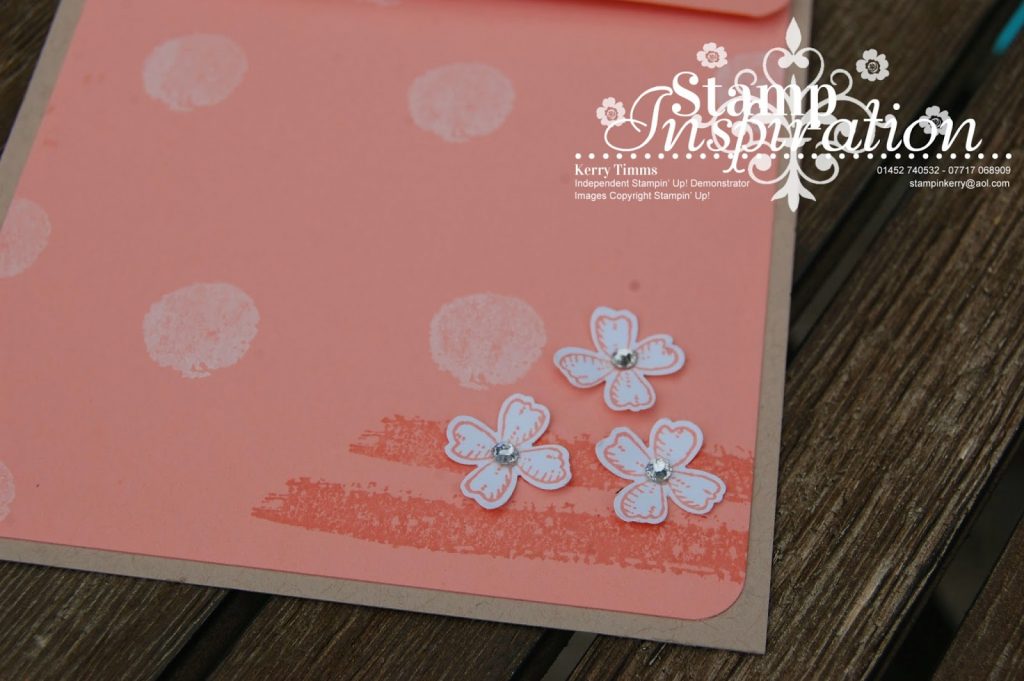 Work of Art Stamps £19.95 Clear Mount
And the finished project, a lovely little pocket card or money wallet.