My card today is one for the men in our lives, not always an easy task making "Man" cards, it's just so easy to make something pretty and floral and we always struggle when it comes to the men.
I've used a new stamp set called "Something for Baby", you can see it contains lots of things for little ones
but I've taken the tie stamp and created a masculine card with it.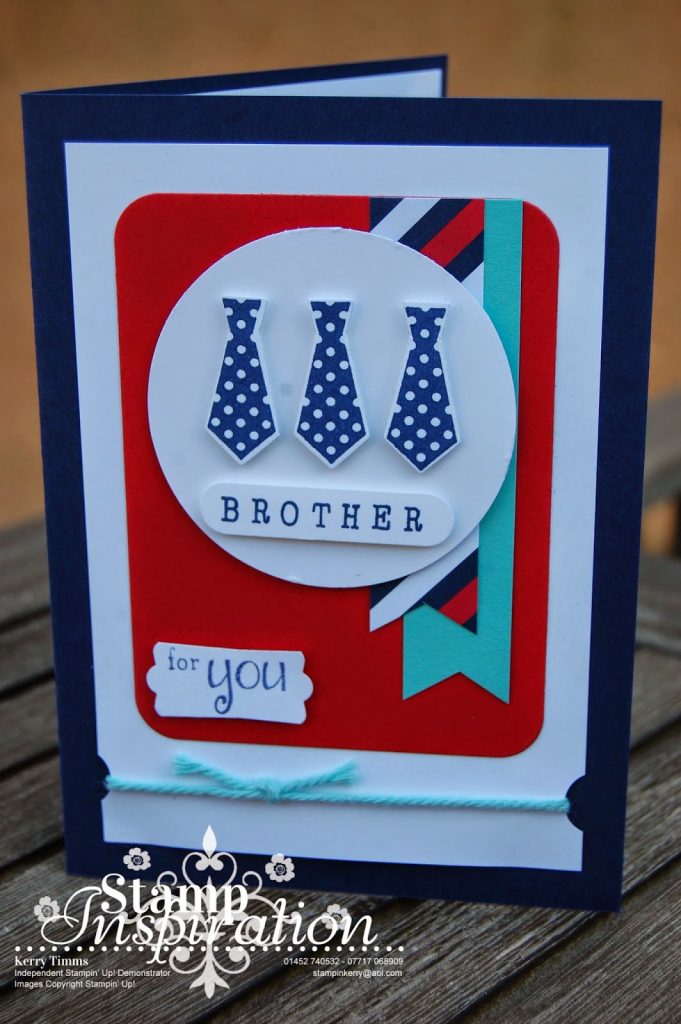 There is a set of Framelit Dies to go with these stamps, and one of those cuts out the the image which saves so much time.
I used the new Rotary Alphabet stamp, I love this, great for personalising things with names and dates. On my card I added the word "Brother".
The Real Red layer was cut using the new Project Life Framelits dies.
The "For You" is taken from the "Num Num" stamp set, I used a marker pen to ink just the words I wanted, love how we can do this.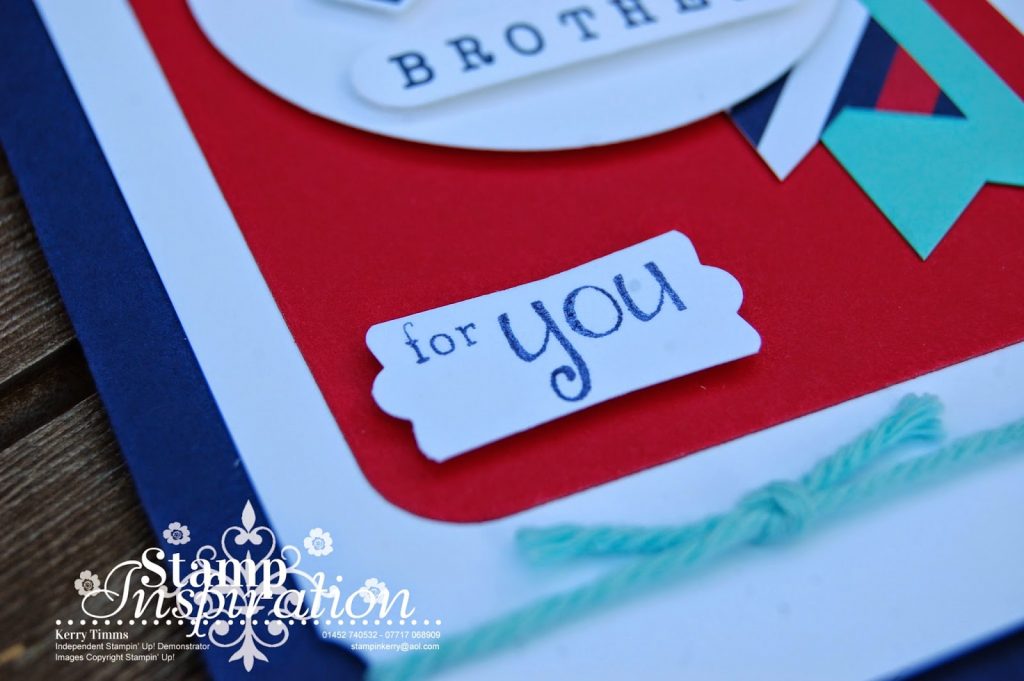 Will have to make a batch of these as I think they will come in handy!