Last month I attended a Stampin' Up! Regional Event at Telford along with some of my team members.
It is an amazing day full of fun, laughter, inspiration and stamping!
I made some gifts for my team attending, inspired from a swap I received on the Cruise.
I have used a sneak peak set of framelit dies that I won on the hoopla game on the cruise!
This is a close up of the flower from the Framelit die set that is coming soon! It's a lovely segt and has a matching stamp set, woo hoo. Here I've used Summer Starfruit cardstock which is on the retired list as it's one of the 2013/14 In Colours, I teamed it with Pool Party.
And here is Sarah, she will probably slap me for posting this picture but it just shows how excited we get when we are allowed to play with exclusive new products! It's a little blurred as she was so excited she didn't sit still for long!!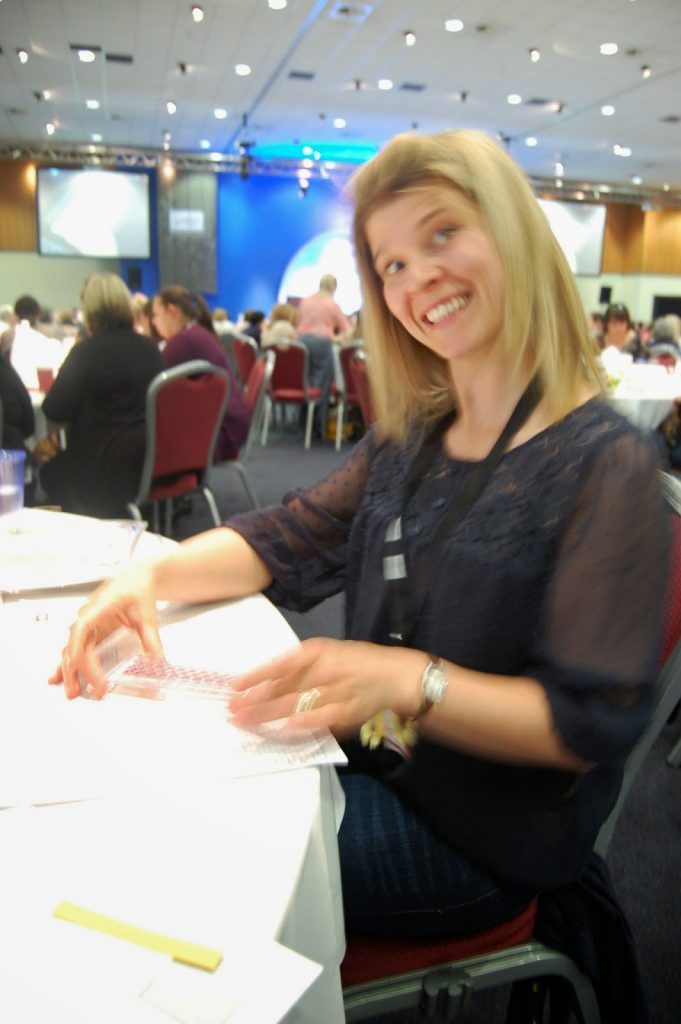 If you would like the opportunity of coming along to one of these amazing events, earning a discount on Stampin' Up! products and the opportunity of earning some extra money, why not become a Demonstrator, joining my team is easy and until 30th June we have a £50 Starter Kit.

Don't forget to check out the Retired Lists, items are selling out already.