So today I am taking part in the Inspiring Inkin Blog Hop and I am glad that you have stopped by as there are lots of treats in store for you, just follow the links to get in on the hop!
So here is my card…
I have several sneak peaks from the new 2014/15 Catalogue
Firstly the larger flower, die cut from a new set of dies called "Flower Fair" which has a matching stamp set, don't we love that! I was lucky enough to win this framelit set whilst on the Caribbean Cruise last month and I can tell you I am eager to own the stamps to go with it!
The little flower in the centre is from another new stamp set which primarily contains greetings but has 3 lovely little images, one being the flower! The great thing about it is that we have a new set of mini punches to go with it. Stampin' Up! really do like to help us aid speed crafting lol! The glittery star is another punch from that set.
The greeting is also from the same set as the mini flower, it is called "Something to Say".
The spotty stamp is from a new set called "Work of Art" and I know this is going to be a huge seller and I can't wait to share it with you all and we don't have long to wait for that new catalogue to go live!
I'm also using a new colour from the latest set of In Colours, the top flower and banner use "Lost Lagoon" cardstock, it is one of my favourites already!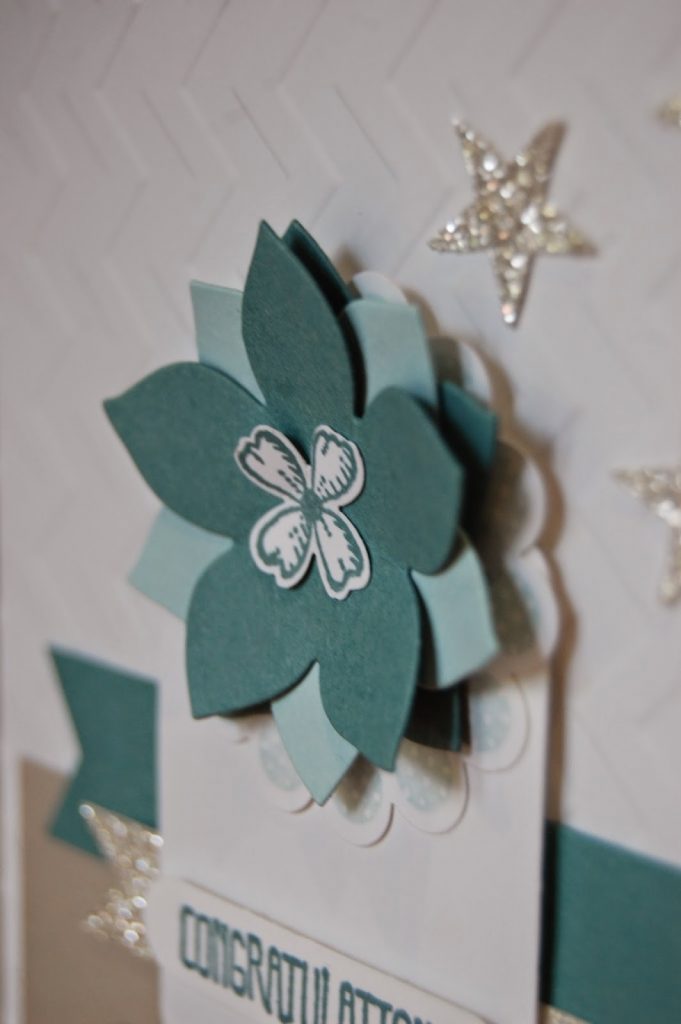 Well thank you for stopping by, do come back soon but get hopping onto the next blog for some more inspiration!
document.write(");