I will never get tired of the Envelope Punch Board, it is just such an amazing tool to own and so very versatile. Here I've used it to create this pocket card.
Following on from yesterday's card, this was made at the same class so the colours and stamps are the same, here just an extra addition, "Around Array", a cute little set with small scallop circle images and yes, you guessed it, there's a matching punch to make life easy for you!
Here's how the card opens and closes, the tabs are created using the Envelope Punch Board and they make the closure by slotting inside each other.
And finally a close up of the front.
If you'd like to learn more about the Envelope Punch Board, why not host a party or book a private class in your home, min 6 people required. Call me on 07717 068909 or email me at stampinkerry@aol.com for more information.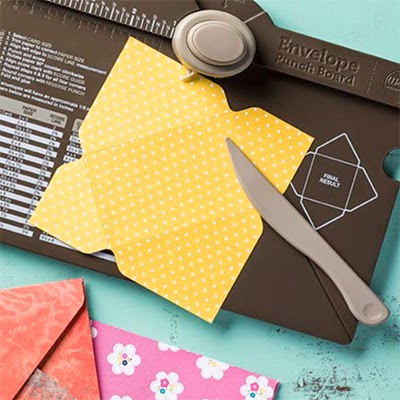 Envelope Punch Board £17.95 #133774