Back last summer Jay and I jumped into the motorhome and took a couple of days away to Shrewsbury with some friends. We visited a Steam Rally, shopped, ate lots of lovely food and also took a boat trip which was great fun. We exchanged photographs of each of us on the boat and surprisingly there was one with my eye's open!
This layout was completed a little while back and I can see there are a couple of things from the Autumn/Winter Catalogue on here but you can substitute them for something similar.
I used the amazing "Gorgeous Grunge" on my background layer and also "Tape It", just to lift it a little.
I sealed a Kraft Envelope then cut off the top to create a pocket for a journaling card, tying some Bermuda Bay ribbon through a punched hole. I stamped onto the envelope with Gorgeous Grunge stamps.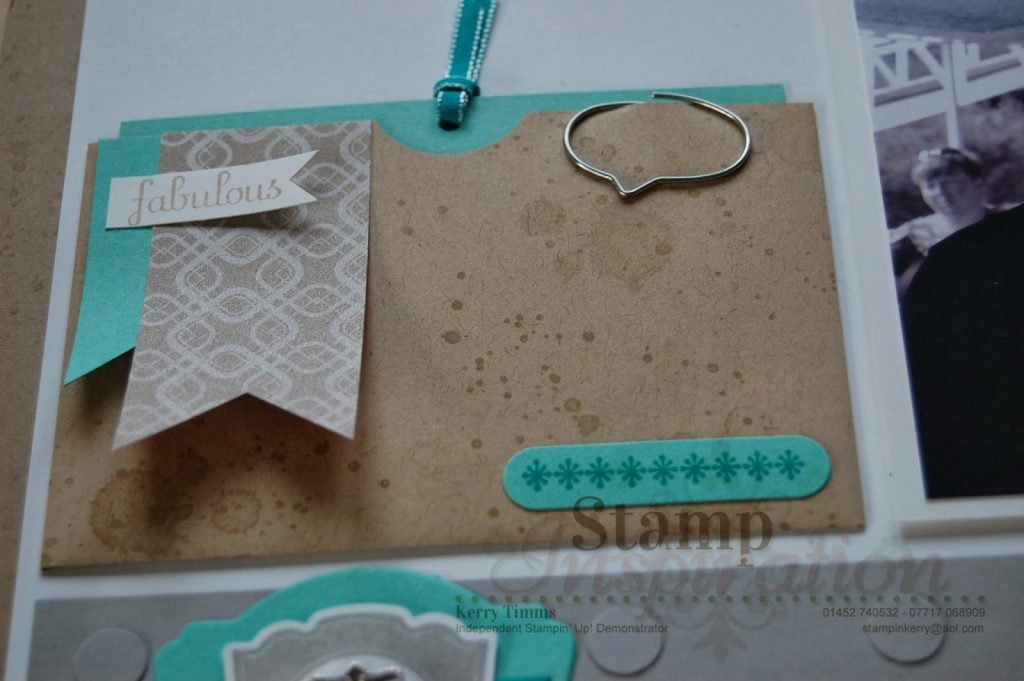 I used the Deco Labels Framelits for the Coastal Cabana Layer then punched an image from the Label Love stamp set and punched it out with the co-ordinating Artisan Punch, then added a Frosted Finishes Embellishment which sadly disappeared when the A/W catalogue finished.
I was really pleased with the finished result and love the whole concept of Scrapbooking, it's nice that a story can be carried down through generations.