I am sooooo excited to share with you today our new SALE-A-BRATION PROMOTION along with the new SPRING/SUMMER CATALOGUE and if that wasn't enough, a new product release!
So let's start with Sale-a-bration
For every £45 you spend between 28th January and 31st March you can earn yourself some free exclusive products
Click
here
to view the online
flyer
, it is bursting with bundles, ideas and lots of free product options for you to choose from. As a Demonstrator I was able to pre-order some of the items and I have loved creating projects with them.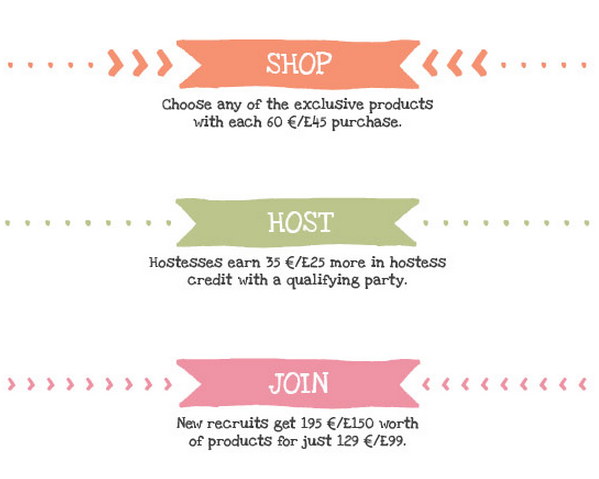 Book a party during Sale-a-bration and you can earn an extra £25 of Hostess Credits when your party reaches £250
Join my team of Inspirationals and be a Stampin' Up! Demonstrator. The Starter Kit is priced at just £99 and you will get £150 of gorgeous products of your choice along with a business kit including catalogues and order forms. Earn a permanent discount on the products or if you choose, be a business builder and earn yourself an income doing something that makes you happy.
Call me on 07717 068909 / 01452 740532 for an informal chat, signing up is quick and easy as now we can do this online.
So are you ready for the next big thing!
The Spring/Summer Catalogue is being launched today
Click
here
to view the online version, I am just so in love with many of the products and have also been busy creating with them and will share some creations very soon.
And if this wasn't enough, there's a new tool being released today: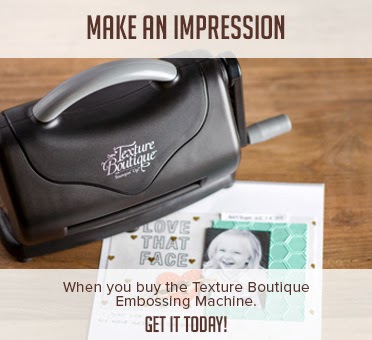 Texture Boutique Embossing Machine
Item 132657
£26.95
The Texture Boutique Embossing Machine works with Textured Impressions Embossing Folders to transform ordinary cardstock, paper, metallic foil or vellum into an embossed, textured masterpiece.
Please note this machine embosses only, it does not die cut. Comes with one pair of Standard Embossing Pads and one Mylar Shim.
Purchase 3 embossing folders along with the Boutique Machine and you will qualify for a FREE Sale-a-bration item
So why not sit back and browse the catalogues, so many lovely new products and lots of inspiring projects too.
If you would like to order online, just simply click the link below and off you go!
Well I think that's enough excitement for the now, will be back very soon with some creations.