So the next item we made at my "Pretty Packaging" class was this notepad holder.
During my trip to Salt Lake City for the Incentive Trip this year, we had napkins presented inside a Chevron Bag like this, with the ribbon tied through holes and I really liked the idea so used it to make a pouch.
Inside we decorated a notepad and pen insert, a perfect gift.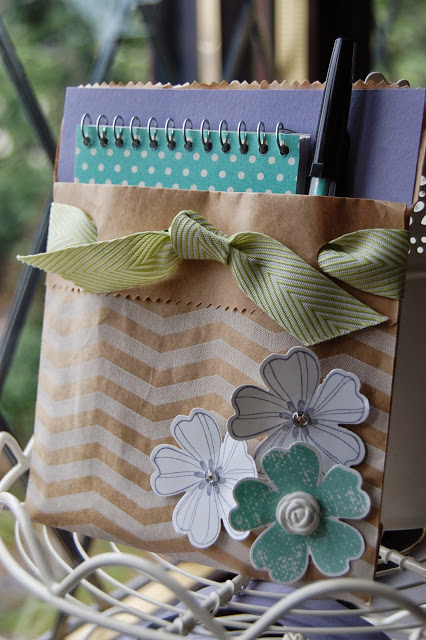 The flowers are from the "Flower Shop" stamp set, available as a bundle with the matching "Pansy Punch" which saves you 15% when purchased together.
We used some of the White Pressed Simply Clay and moulds to create the flower centre, love how these flowers are so detailed yet so light and weightless!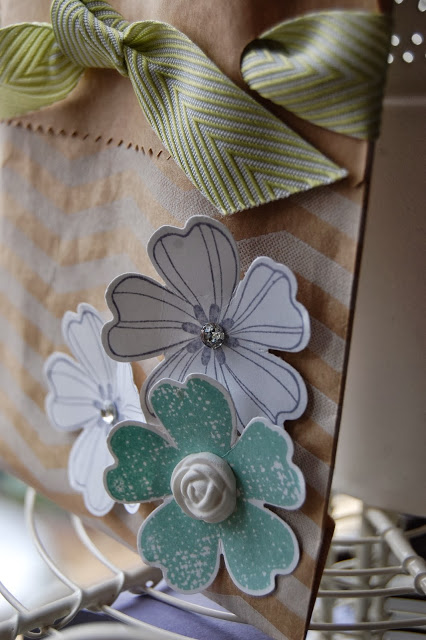 The top of the bag was folded over then the gorgeous Chevron Ribbon threaded through punched holes.