Well I'm still chasing my tail here, back with some more pictures.
On the first day a group of us went White Water Rafting. We had so much fun, got very wet, some got very very wet as they went overboard, and we laughed and chatted along the way!
We were collected at the bottom of the Fenicular, as this is a mountain ski resort this is the Hotel's "lift" to get down to the ski lift area.
Our shuttle dropped us at the meeting point and everyone put on life jackets and found a paddle!
We posed for pictures looking very happy and excited before hearing the brief about what to do if we fell in, which sounded daunting due to the current!
We were soon on our way, parts were calm and we could chat and enjoy the surroundings and other parts were not so calm!
We only lost one member of our crew for a very short amount of time, she was soon pulled back into the boat by Jay and Brian.
We had so much fun, such a great experience and would love to do it again.
After we headed back to the hotel to freshen up then caught a shuttle bus to the Shopping Outlet.
Some of us met up for food at a lovely Restaurant where we sat outside to eat.
We had this bucket of hot sweet rolls but I can't remember what it's correct name was, will have to ask Amanda!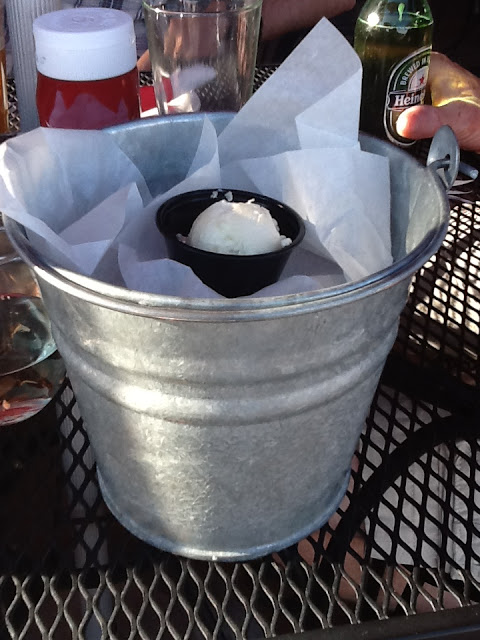 Nothing like finishing off the day with a little retail therapy, and there was more to come.