On Sophie's last day at school she wanted to take some gifts in for some of her teachers so here is what I made for them.
Cute Pillow Boxes filled with chocolate treats and she gave a special gift to her tutor who have given her lots of support so I decorated a gift bag for that present.
The bow is tied using the Natural Cotton Ribbon, it's so lovely and ties really nice bows.
Love the elegant butterfly punch, it works for so many occasions and here I haven't used the co-ordinating Papillon Potpourri stamp set, just punched out the shapes and adhered them on top of each other for a 3D effect.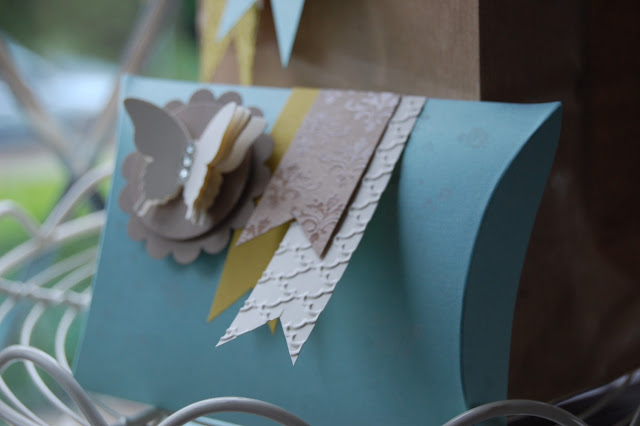 More of the gorgeous "Natural Compostion" Designer Paper, you really have to see it in real life to appreciate just how beautiful it is.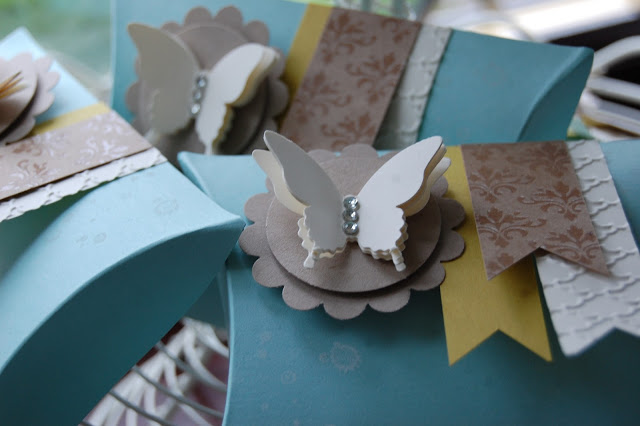 These took little time to make, basic punching and sticking and the template I have for the Pillow Box allows 2 to be cut from one sheet of A4.
If you would like to see something like this demonstrated, why not book a party for a fun night in and earn yourself exclusive free Stampin' Up! products at the same time!