It's that time of the month again when table gifts are required, and here's this month's treat
Not an orginal idea at all but everyone loved them and of course, sneak peaks were included too!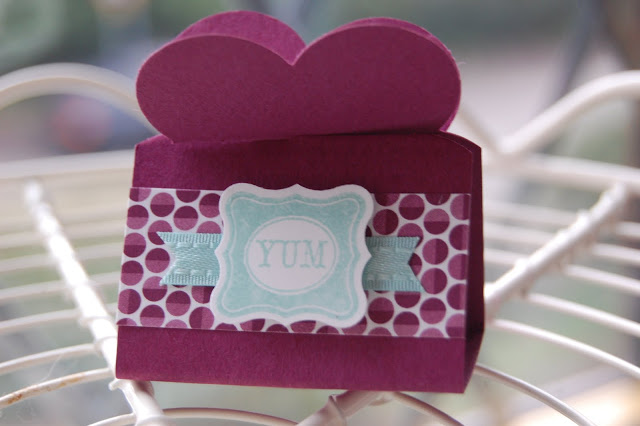 Again more of the spotty paper from "Sycamore Street", this time with a splash of Pool Party ribbon, which I absolutely adore, which is also available in two other colours.
Another Sale-a-bration item I am sharing today is the "Pretty Petites" stamp set, which includes 8 lovely stamps that work with a new punch, the Petite Curly Label which is also a Sale-a-bration item. You may have the larger version of this punch, it works beautifully alongside this one.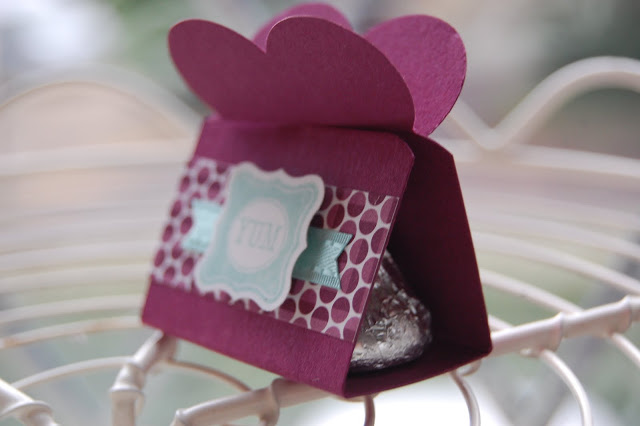 Inside were silver "Kisses" which fit perfectly, such a sweet treat that could be used for many different occasions.