When Sophie was 16 at the beginning of October, we all went out for a family meal and the plan was for everyone to come back to ours for coffee but the night went on a little longer than expected so we ended up going home with just us. Sophie's cousin had made her some gorgeous cupcakes and was going to unveil them when we got home. We of course, still lit the cakes and sang to Sophie, yet again, to her embarrassment and devoured the cupcakes which were divine.
Loving the "Patio Party" designer papers, they contain the new "In Colours" Midnight Muse, Primrose Petals, Summer Starfruit and Raspberry Ripple, gorgeous! The alphabet dies have now sadly retired but I have bought myself the new Typeset dies so watch this space!
Don't you adore the Doilies, they were cut with the Big Shot using the Doily Sizzlit die, so pretty.
The "Congratulations" and Chevron are both from "Border Banter" stamps which you can find in the Autumn/Winter Seasonal Catalogue, available until the end of January.
I have yet to put the words "on the" to my layout and journal but that time will come one snowy Christmas evening when there's nothing else to be done, I won't forget this evening, we had a lovely family time. This journal frame from the Apothecary Art stamps is perfect for scrapbooking but works great on your cards and gift projects too.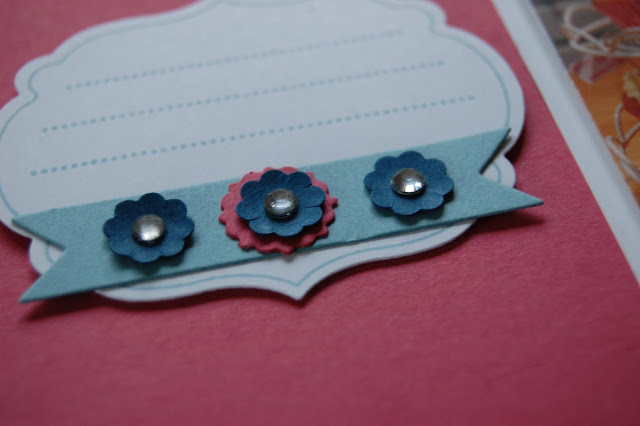 Back soon with some more Christmas projects…..