This little Double Pocket Pouch is really popular with everyone, it is so simple to create the pouch and can be decorated to suit so many different occasions.
As the "Reason to Smile" stamp set is on promotion during this month I thought I would re-create the pouch to match a card that I recently shared with you.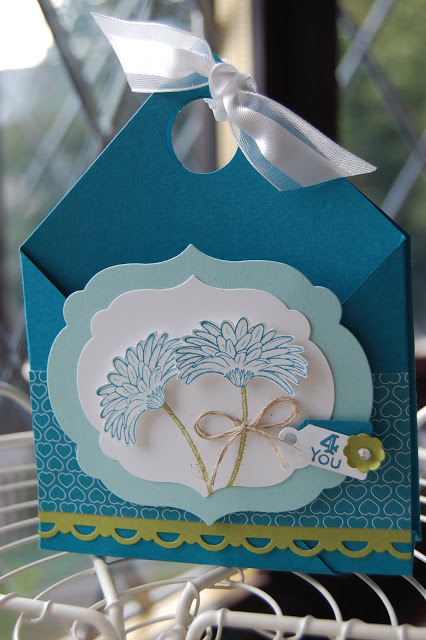 The patterned papers are from the "Sweet Shop" pack which will sadly be unavailable after August as they are in the Summer Mini Catalogue.
The pockets on the Pouch could contain a Mini Notecard and Sweet Treat or gift. You can even fold it "inside out" so that the pockets are on the inside and then decorate the plain sides.
Here are both items together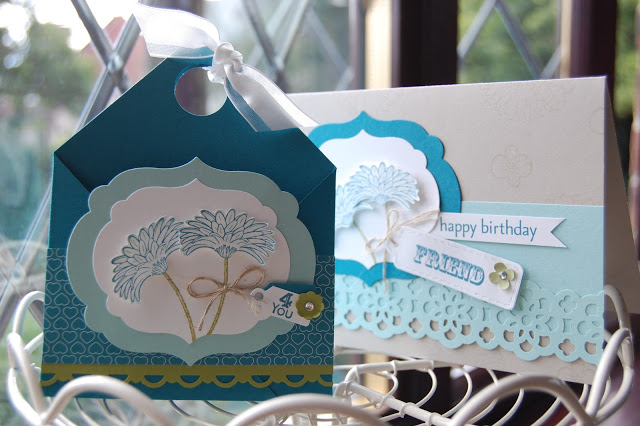 The "Reason to Smile" stamp set will only be available during August, you can purchase the stamp set or earn it for FREE with a qualifying order. Just call or email to place your order and have it delivered direct to your door if you are not local to me, I can take payment via Card over the phone.