Early Friday morning we set off to Cornwall for a weekend of Motorcross, but this time went extra early so that we could spend the day at Looe, before settling down at the track.
We drove the motorhome straight to Looe, previously when we have raced at Landrake we have parked up at the track then caught a bus.
If you haven't been to Looe before, it's a lovely little fishing harbour and the beach is lovely, so clean and tidy with lovely sand. When we arrived the sun was shining, it was really warm and the beach was very busy. We walked through the tourist shops to the sea front where we paddled.
Now although Jay had managed to get a day off from the Office he was still working, those of you who were in Vienna may relate to this!!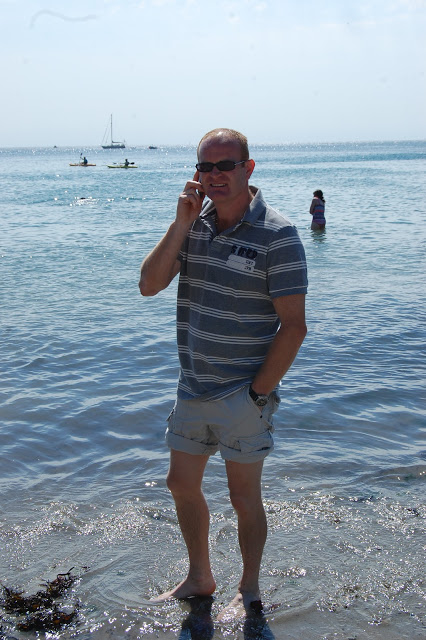 It was a really busy place, lots of people catching crabs, eating Fish and Chips followed by Ice Creams!!
We walked around for a couple of hours, then headed back to the track to get set up for racing. Such a lovely day out.
This picture was taken by someone else, Jack was cruising around the track on his first practice lap, the pictures I took weren't that good, definitely need a new zoom lens for my camera!