As promised, here are the 10 cards we created at the "All About the Boys" Class, along with the box which was a little different as I changed my mind about it at the last minute!
You will have to click on the picture to enlarge it as I haven't got around to taking individual pictures of each card yet.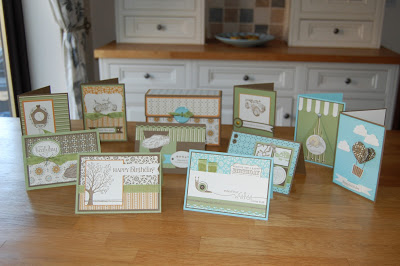 Check back soon to find out details about my next all day event and also a Cupcake Class this month.