On Tuesday evening I held my Cupcake Class at Whitminster and here is what we created.
A gorgeous colour combo of Blushing Bride, Baja Breeze, Very Vanilla and Crumb Cake, such soft and sweet colours.
We created 6 cards using the "Create a Cupcake" stamps and also a Slice of Cake that could contain a gift or chocolate treat for someone you love!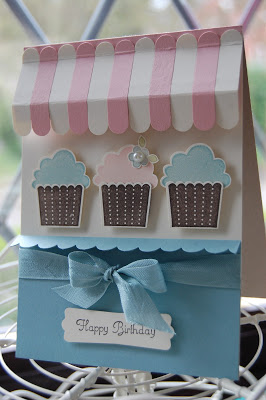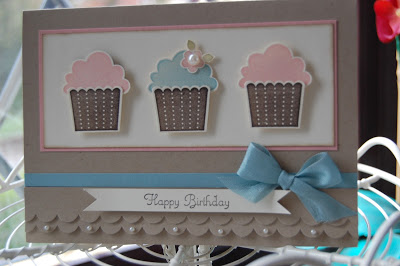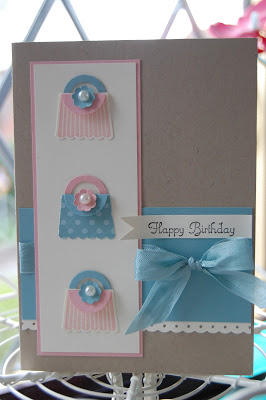 I have to say that I really love this stamp set and although I am wondering just how I am going to survive when the Spring Mini Catalogue finishes on 30th April with not being able to demonstrate some of the fabulous products I am excited at the thought of the release of the Summer Mini Catalogue which is bursting with gorgeous new products that I can't wait to share with you!
Due to requests, I will be re-running this Cupcake Class on Wednesday 9th May at Quedgeley, 9.30am start so if you would like to book yourself a place, dont' delay, as I only have a couple of spaces left.
This class will be £15 and includes £12.50 worth of products including your pre-cut kits and the Slice of Cake Template
PLEASE NOTE THAT IF YOU WOULD LIKE TO ORDER THE CUPCAKE STAMPS AND PUNCH TO USE AT THE CLASS YOU WILL NEED TO ORDER THEM BEFORE 30TH APRIL AS AFTER THIS DATE THEY WILL BE GONE! OF COURSE YOU CAN USE MY STAMPS ON THE DAY BUT YOU WILL HAVE TO SHARE!