Looking out of my window this morning, there is a real Spring feeling in the air which is just in time for my Spring Mini Spectacular which is being held next Saturday, so just one week to go ladies!
Booking has now closed and all spaces have been filled so I thought I would give you a sneak peak of what we will be doing, albeit a bit blurred!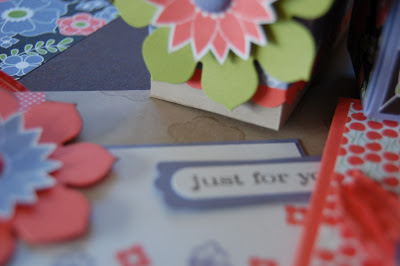 I know we are going to have a great day full of fun, laughter and creativity and I am really looking forward to it. Everyone attending will be receiving an email very soon for the final details of the day, so keep a look out for that.
Back soon with details of another new class on 24th March, "All about the Boys" so save the date!!!