I thought I would share some pictures of our Stand at the Crafts For All Show at the UWE in Bristol. We had a busy day yesterday with lots of lovely ladies coming to visit our stand and take part in the Make and Take session which was full for the majority of the day! Why not come along and join in with our Free Make and Take, but remember the show is open today and tomorrow, but NOT on Sunday!
We have a huge display of samples, so don't forget to bring your camera!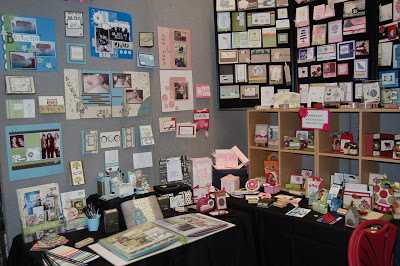 See you later, happy stamping!