I stumbled across these little guys recently on the ILWS forum, they were created by Amanda who gave them as swaps at Convention this year. I decided to test them out on my ladies at the Class earlier this week and just like me, they all thought they were cute too and loved the After Eight Mints contained inside them!!!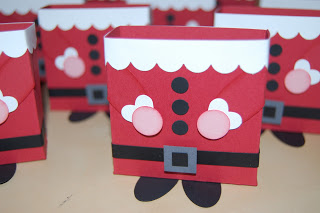 As you can see it has been created using some of the Stampin' Up! punches, such a clever idea, I wish I had thought of it!!
Thank you ladies for a great evening of fun, laughter and creativity!