So this is how it all began, our first Extravaganza Event had finally arrived and the tables were set ready for the arrival of our guests.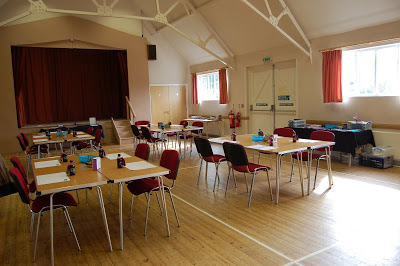 along with our samples tables!
and various other tables for stamping and punching!
On arrival at 10.00am for registration, our guests collected their goody bags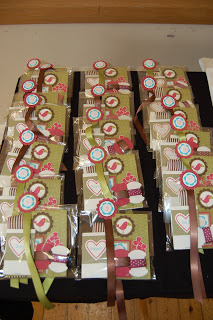 and project kits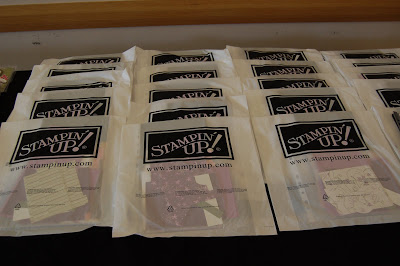 and seated themselves ready for a morning of crafting
This was what we created for the morning project, in different colourways
and a close up of the Concertina Card Box that cased the co-ordinating Fresh Cut Notes
and the Fresh Cut Notes stamped using the "Fresh Cuts" stamp set
At 12.30pm we had a break for lunch and this was what our guests had in store for them, a gorgeous hand stamped lunch sack, with decorated sandwich packs and extra snacks to fill their sacks!!
I will be back tomorrow with pictures of the afternoon project and raffles and prizes so do come back and take a peak.
And in the meantime, if you would like to book your place at Extravaganza #2 on 27th November 2010, just give me a call or drop me an email to secure your space.